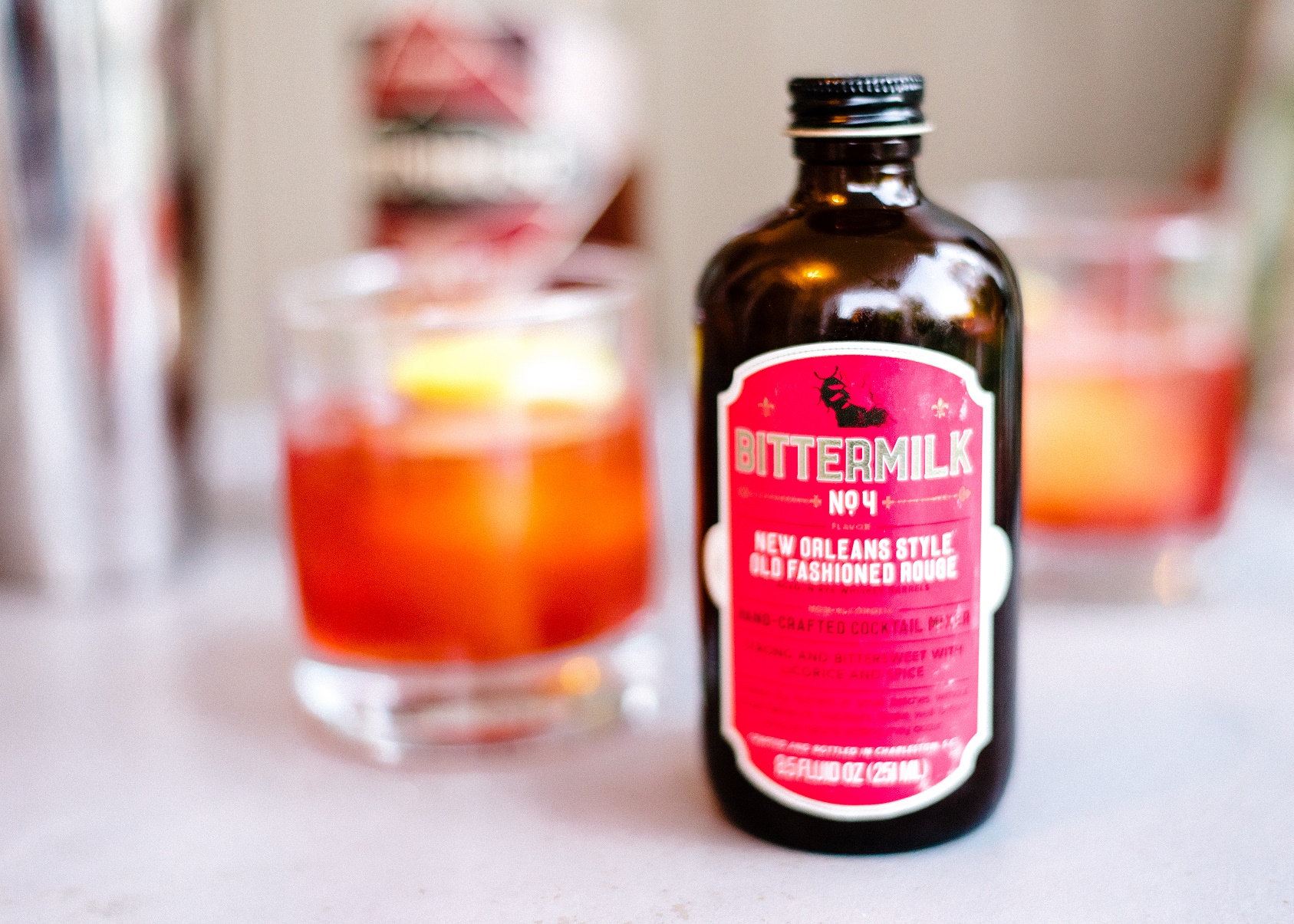 Father's Day is a time to celebrate the old man for raising you up right, teaching you how to throw a baseball, tie a tie, and, heck, tie one on. So set yourselves up on the front porch this Sunday, and let the guy tell a few tall tales with an Old Fashioned in hand.
This one is super simple—less mixing, more talking—thanks to the Bittermilk New Orleans Style Old Fashioned Rouge. The mixing serum is strong and complex, with hints of absinthe and bitters because of the wormwood, fennel, and gentian root ingredients.
The Charleston, S.C.-based, mixology-inclined 
Bittermilk Cocktail Mixers
 was recently highlighted in 
Wall Street Journal
—because they are reinvigorating home bars across America. Aside from this Old Fashioned, you'll find a grip of mixers and serums at Caputo's to make your craft cocktail game top notch.
---
Bittermilk New Orleans Style Old Fashioned Rouge
Ingredients:
4 parts rye (or other whiskey or bourbon)
1 large lemon twist
Measure out liquid ingredients into a large glass or cocktail shaker over ice. Stir for 20 seconds. Strain ingredients into a chilled rocks glass over a large ice sphere or cube. Peel large twist of a lemon as a garnish. Sit back, and enjoy.