Chocolate Fest '20
This November, Pump Street Chocolate takes the spotlight at Caputo's 9th Annual Chocolate Festival. From our home in the Salty City, overseas in Suffolk, and from the comfort and safety of your own homes, we invite you to experience the collision of craft chocolate and artisan pastry virtually.
The evening will feature an inimitable line-up of food and drink creations by Nomad Eatery, Normal Ice Cream, and Water Witch Bar, all featuring Pump Street's exceptional bean to bar chocolate. 100% of the proceeds donated to the Heirloom Cacao Preservation Initiative.
About Pump Street Chocolate:
Pump Street Bakery, originally known for their passionate approach to making bread and pastry, is now making some of the best chocolate we've tasted using beans from world-famous origins like the Heirloom Cacao Preservation (HCP) certified Hacienda Limon in Ecuador, the Crayfish Bay Estate in Grenada, and Finca 3 Marias in Honduras. In celebration of their roots as a bakery, Pump Street's one-of-a-kind inclusion bars combine chocolate and bread crumbs to deliver a surprising, delicious amalgam of texture, aroma, and taste.
Today, Pump Street is revered as a craft chocolate leader, incorporating unique pastry inspired ingredients into the art of chocolate making with heirloom cacao at its very foundation. Join us!
More about Caputo's Annual Chocolate Festival.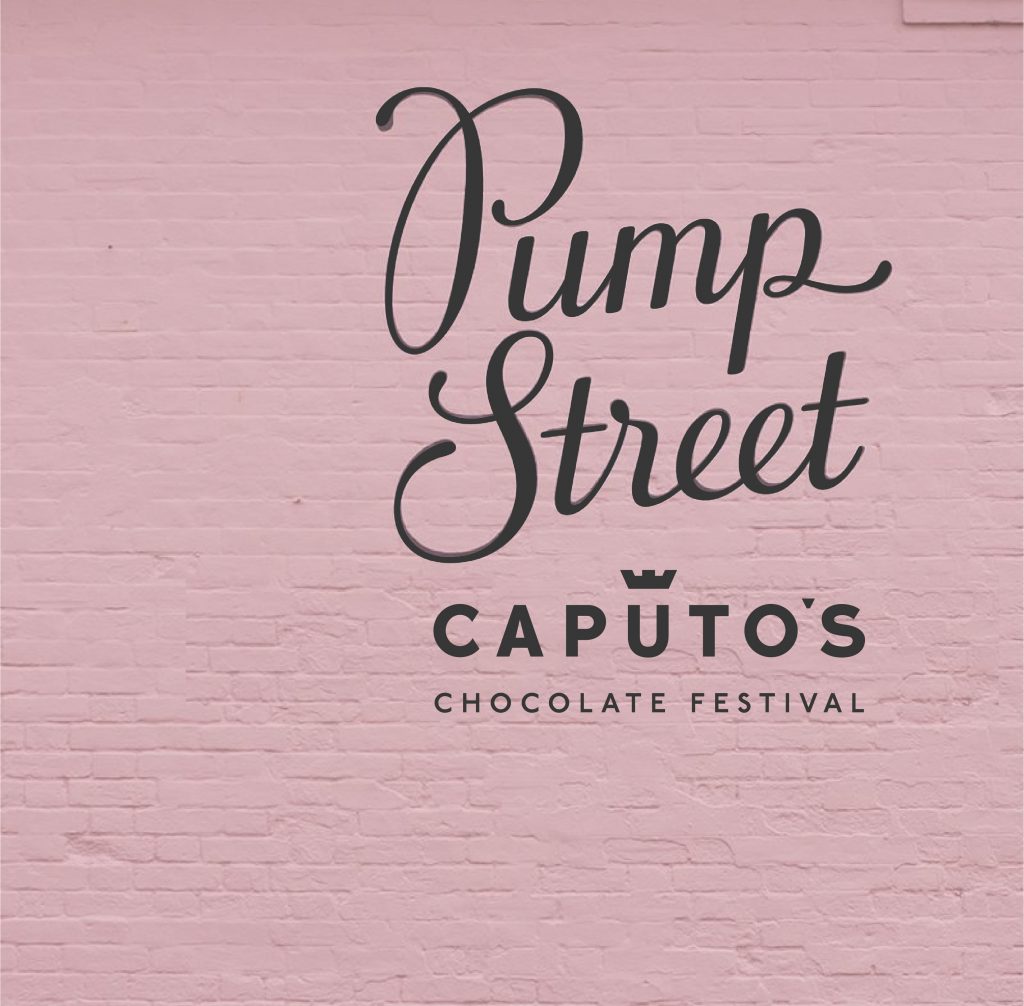 Details, fine print, and what to expect at one of our virtual classes:
Tasting kits will be shipped to arrive a day or two before the festival. Instructions will be included in your kit for proper storage and preparation the day of.
Each kit will contain enough for a couple to share.
For locals, pick up is available the week of the festival at our Downtown store as soon as our welcome email has been sent.