Chocolate Fest '21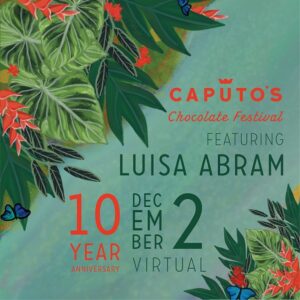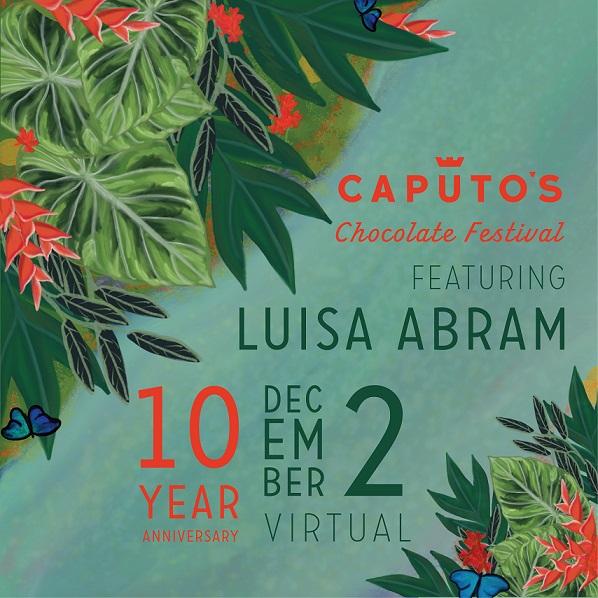 For the last nine years, chocolate experts and lovers alike have rallied around the protection and promotion of heirloom varietals, those who help them grow, and the makers that lovingly morph them into craft chocolate bars. As our tenth annual Chocolate Festival approaches, we are full of gratitude and excitement for the continued future of our most beloved cacao. (tl/dr: IT'S OUR TEN YEAR ANNIVERSARY!)
This year, Luisa Abram takes the spotlight at Caputo's 10th Annual Chocolate Festival. From our home in the Salty City, across the Americas to Brazil, and from the comfort and safety of your own homes, we invite you to experience the collision of craft chocolate and culinary artistry virtually.
The evening will feature an inimitable line-up of food and drink creations by local Utah food pros all featuring Luisa's exceptional bean to bar chocolate. 100% of the proceeds donated to the Heirloom Cacao Preservation Initiative.
About Luisa Abram Chocolate:
Much could be said in praise of Luisa Abram's chocolate from the rarest, wild-harvested cacao she taps to the slow-churned fermentation, small-batch micro-lot production techniques and so much more. However, none of that can quite convey how singular the taste is. The notes of cacao are direct, clear, and pure but also arresting in just how unique they are compared to any other chocolate. Point blank: nothing else tastes like this. Even to the "dyed in the wool" chocolate aficionado, the flavor journey is uncharted.
Today, Luisa is revered as a craft chocolate leader, incorporating unique Brazilian ingredients and trailblazing wild cacao sourcing into the art of chocolate making with heirloom cacao at its very foundation. Join us!
More about Caputo's Annual Chocolate Festival.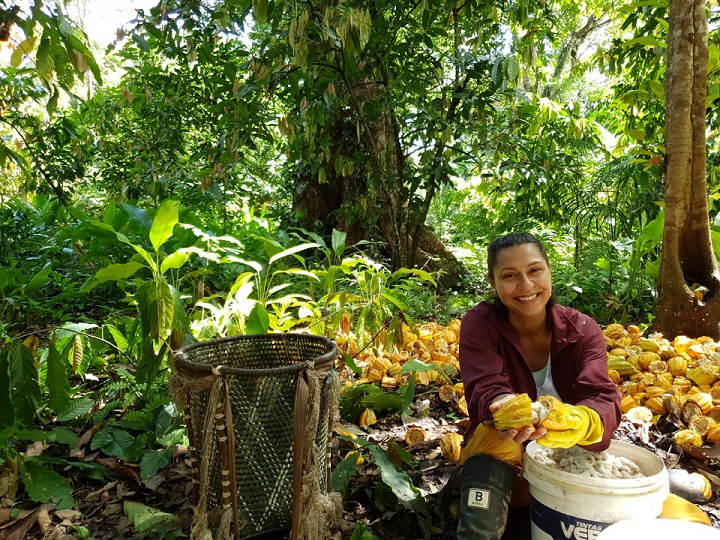 Details, fine print, and what to expect at one of our virtual classes:
Tasting kits will be shipped to arrive a day or two before the festival. Instructions will be included in your kit for proper storage and preparation the day of.
Each kit will contain enough for a couple to share.
For locals, pick up is available the week of the festival at our Downtown store as soon as our welcome email has been sent.