Island Time will take you on a journey through the world of tropical cocktails, sugar cane spirits, and tiki classics. Join Sam Miller and Mikey Edwards for a night of delicious libations, food pairings from Caputo's, and a tropical education. Over the last decade Mikey and Sam have been managing tiki bars around the world. They have a collective 30 years of industry experience and a true passion for hospitality.
Please note: All cancellations require 48 hours notice. Food and wine are purchased and prepared in advance and cannot be re-purposed. Class begins at 7:15pm
Meet your instructors: Sam Miller and Mikey Edwards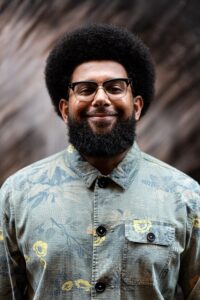 Sam Miller
has been in the hospitality industry for 17 years. He has worked around the country in Park City, Jackson Hole, Denver, Honolulu, and San Francisco where he was the Bar Manager at The Zombie Village, and GM of Pagan Idol. Before his time in SF he was the bar manager for Iron Chef Morimoto in Honolulu, HI. He is a co-founder of the social justice organization B4Change (Bartenders For Change) and is focused on reshaping the industry to be more inclusive and equitable for all marginalized people. Sam is a bartender, an activist, a certified sommelier, a musician and an outdoor enthusiast. His passion is sharing food and beverage with people from around the world.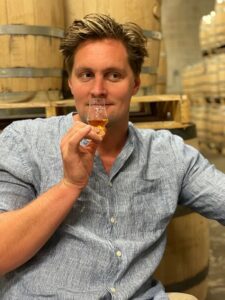 Mikey Edwards
spent his childhood in Southern Thailand, running from baboons, suckin' mango seeds, and snacking on rambutans. One could say the jungle is in his bones. After a stint playing professional water polo in France he became best friends with the enigmatic Scotty Schuder and the two friends opened Dirty Dick, Paris' first, and one of the worlds most beloved, tiki-trop bars. A recent transplant to SLC, Mikey spends his time slinging cocktails, doing Pete Maravich impersonations, finding bodies of water to belly flop into, and playing Bach on his classical guitar.