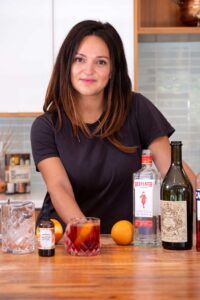 When an entire week is dedicated to a single cocktail, one can't help but appreciate the gravity of the Negroni. What is it about this red hued cocktail that makes it so esteemed?
One thing that is immediately obvious is the perfect trinity of its equal parts. With a 1:1:1 ratio of booze components, this is actually one of the easiest cocktails to make. And yet, the Negroni can be shockingly variable depending on where you order one! What is it that brings this Old Guard cocktail into perfect harmony?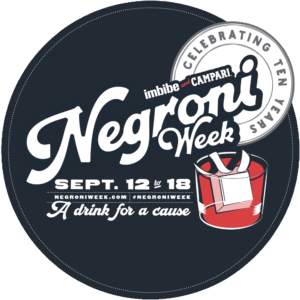 In our unquenchable thirst for the perfect Negroni, Matt and I have been fortunate to taste our fair share, and then some. Different gins, an array of vermouths, and even non-Campari Italian bitter aperitivi. After trial and hardly any errors (after all, a Negroni is still delicious even when not "perfect"), we have settled upon a recipe that is in complete harmony with itself.
Bitters, much like salt to grilling, is an essential spice to cocktail making. In our research, a dash or several of bitters really does bring the drink together. The best part is you can test our theory  easily yourself. Simply make a drink and try it before and after you add your bitters. Boom!
The Negroni, by nature, is not shy about its bitterness. So why would you want to add bitters to an already notably bitter concoction? Because the word bitters fails to adequately describe the aromatic bouquet of botanicals that the vial will inevitably impart. And it is precisely because of this journey from bitter, to sweet, to herbaceous, that rounds out this vibrant classic cocktail that so many have come to adore. The Negroni Bitters from Mister Bitters, produced by our friend John Dimitropoulos, in Melbourne, Australia, 100% delivers on this promise. Notes of star anise and chamomile, mixed with vibrant oranges and lemons add a layer of complexity and ultimately balance out the inimitable Negroni.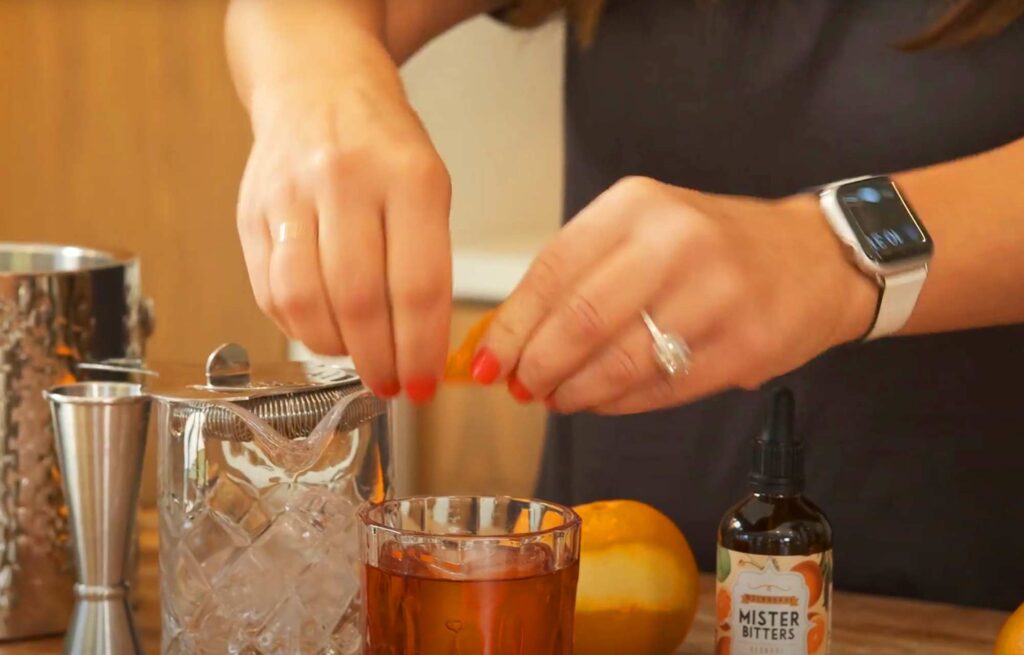 When you follow our simple recipe below, you will reach Negroni Nirvana and never look back.
Mix all ingredients but the garnish in a mixing glass filled with ice. Stir for 30-45 seconds. Pour into a chilled rocks glass. For the clinky effect notable in a typical Negroni, top with ice cube(s).
Garnish with an orange peel and savor.
Ideal as an aperitivo to be consumed before a meal but frankly just as delicious after.