Want to learn what makes bean-to-bar chocolate so special? Need to brush up on your cooking skills? Curious about bitters? Check out the calendar below for upcoming classes and events, click the links to learn more, and sign up now!
Beer & Cheese
We will be introduced to the wide world of beer and sample our way through a handful of styles paired with the most delicious cheeses from our cave and cases, including our to-die-for house-aged cheeses. Meet our resident beer expert and nerd, Rio Connelly, and glean all you can from his years of beer experience. You'll be amazed at the tertiary flavors you'll taste by pairing beer with our top picks. Learn how to pair a variety of beer styles with your favorite cheeses and why beer is just as food friendly as wine.
Please note: All online cancellations require 48 hours notice. Food is prepared and shipped in advance and cannot be re-purposed.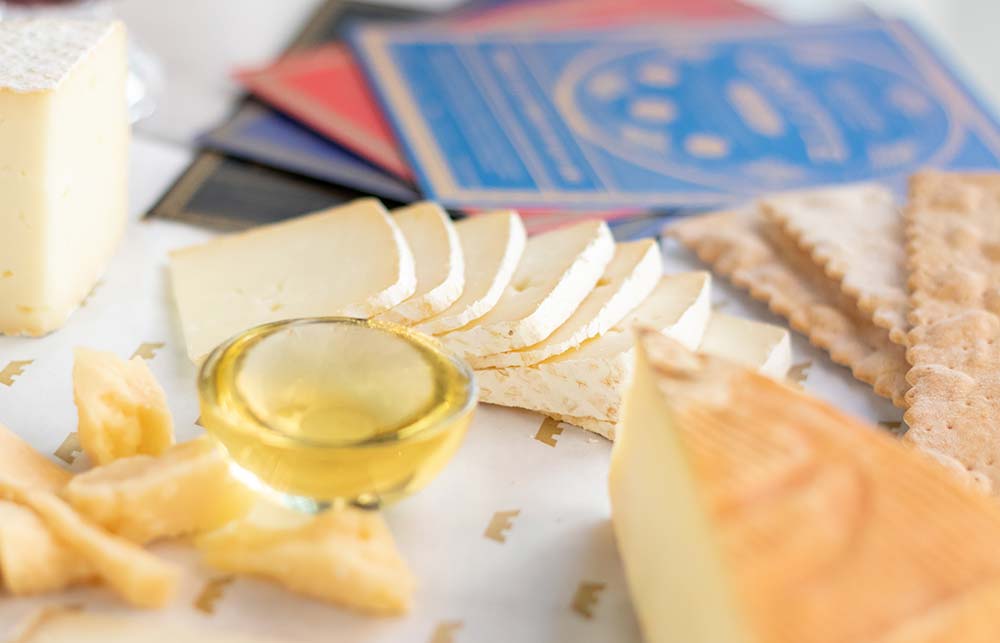 SIGN UP FOR CAPUTO'S WEEKLY NEWSLETTER