Mama Africa is Back!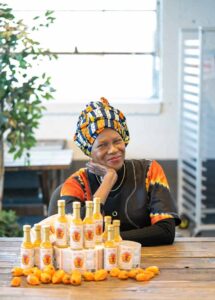 Cathy Tshilombo-Lokemba, affectionately known as "Mama Africa," produces intensely spicy, yet disarmingly tasty Pili-Pili sauce. A refugee, former clothing designer, and restaurateur, "Mama Africa" creates the best authentic African hot sauce we've tried. Utah based and beloved by local folks, her family recipe is as hot as they come.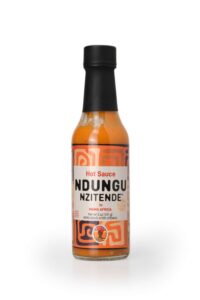 Mama Africa has recently made the jump out of the incubator kitchen and into her own space. Having access to new equipment has allowed for improvements to her signature Pili-Pili hot sauce, and created opportunities for her to start making new treats for us to try…
We are excited to announce Mama Africa's latest addition to her line of authentic African hot sauces: Ndungu Nzitende. Inspired by family tradition and recipes from her grandmother, it needs to be tried to be understood. Trust us, it is just as delicious and addicting as her original Pili-Pili sauce and as always, every bottle is produced with love and care.