Behold: the musings from guest wordsmith and genius behind Workhorse Rye, Rob Easter, below. Enjoy!
In the wild, whether at bars making outdoor or to-go cocktails or folks mixing at home, our punchy and focused Orange Cacao Bitters are joining forces quite swimmingly with a veritable cornucopia of ingredients: sherry, gin, rye whiskey, agave spirits, orgeat, funk-forward rum, etc… they seem to have bridged more gaps than any of our other bitters to date.
The drinks we estimate to be the most reliable in wowing drinkers seem to be two classics: The Old Fashioned Cocktail (many spirits work well, our Rye Whiskey and Orange Cacao Bitters are a perfect match, but so is Calvados, and some are even sweetening with a scant dash of sweet wine instead of sugar for an extra dry cocktail) and a Strong Bitters & Soda (roughly 6 oz soda water, 3-6 dashes of Orange Cacao Bitters) as a digestif.
These aromatic bitters are whole plant macerated from our spirits, as always no water or sugar additions (besides the oranges!), using top quality cocoa from Dandelion Chocolate, whole Valencia oranges from the hills of Oakland, and organic dandelion root from Lhasa Karnak.
A note about usage: The profile of these bitters is no accident, instead the product of years of collaboration and learning, between Workhorse Rye distiller Rob Easter and former Camino bartender Tyler Vogel who made whole plant bitters for their restaurant for almost a decade. We wanted these bitters to have serious range: to be able to use these bitters to in small doses (1 dash) to simply backseat-balance Classics like the Martini and the Old Fashioned, and in higher doses (2-4 dashes) to offer an obvious brace of clean orange, luxurious cacao, and earthy/savory dandelion root to any cocktail or N/A beverage. These bitters are now in our standard collection and we intend to keep them on offer as best we can, thank you for embracing the evolution of our bitters, now seven years in.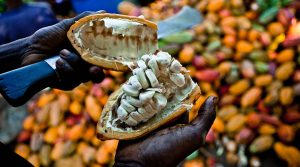 Our recommended Bamboo Cocktail recipe (Death & Co recipe included as well, we cut the sugar and use only Orange Cacao Bitters instead of two bitters):
1.5 oz Dry Vermouth
1.5 oz Sherry or other light/bright flavored fortified wine such as @BrocCellars 2007 Fortified Rosé
2 dashes Orange Cacao Bitters