Update! Caputo's has officially launched our first bottling of PDO protected Greek EVOO! Introducing Caputo's Extra Virgin Olive Oil, an homage to our roots – both familial and culinary – in the special town of Chania (pronounced Han-ya). Matt's words on how special this is to us:
Dear crew, friends, and family,
My yiayia (Greek for grandmother) never learned to speak English and had an urban farm way before it was cool. She did it because she was poor. She did it because the produce in the American grocery system didn't taste real to her. In fact, she didn't trust it. She wanted to grow and cook with flavors from her homeland, so she grew her own, many of which she brought  from Greece as seeds and starts.
As a kid, I was embarrassed by this way of eating, but my mother always told me stories, patiently encouraged me to keep an open mind, and insisted I eat what was offered. Few things have influenced me more than my Greek mother. This includes my relationship to flavors and food. Thanks to what she and my yiayia provided, I am drawn to flavors that are off the beaten path.
For the products we carry at Caputo's, I look for the different and even the strange: flavors that are at risk of being left out of our increasingly homogenized food system if we don't protect them. This olive oil, protected by the European Union and bearing the PDO seal, is just such a product. It is made with olives grown near the ancient port town of Chania on my mother's ancestral island of Crete, Greece. The Caputo family has spent several summers there getting to know the local cuisine, on an island that consumes more olive oil per capita than anywhere in the world. Cretan food is practically swimming in olive oil just like this one. I researched and tasted many to find the best example of this special oil. It is dedicated to my mother, and we are excited to share it with you.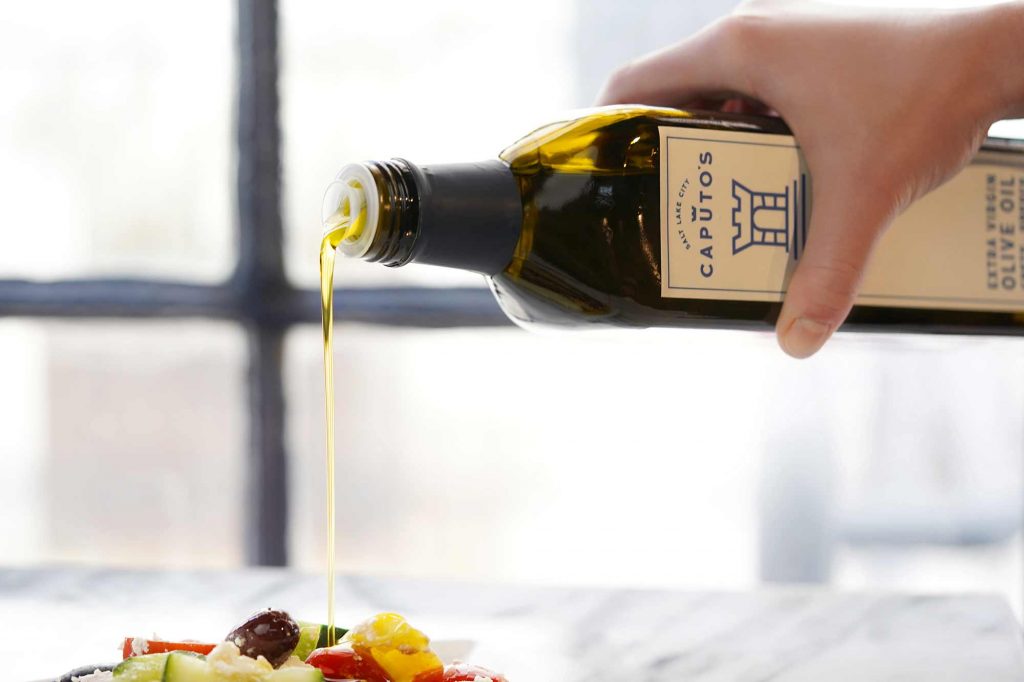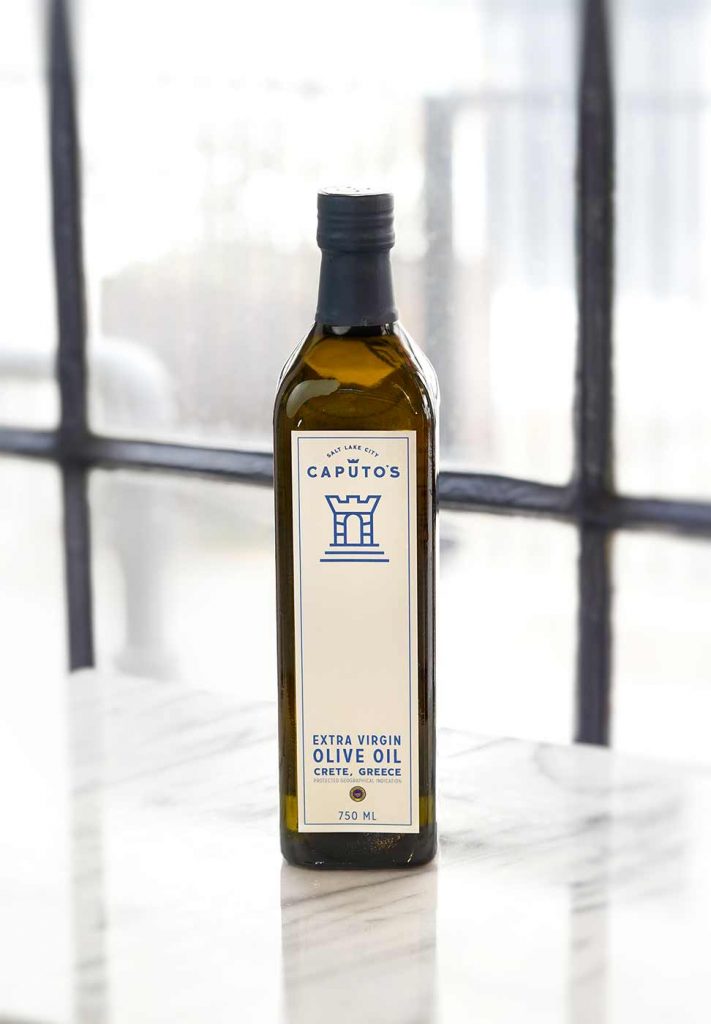 Walk down memory lane with us in the blog post below, pre-Covid, when we experienced this special place firsthand. As Yelena exclaimed when reminded of our adventure, "It was the trip of a lifetime!" Now you too can experience, in a small way, the unique sense of Chania with one taste of our Caputo's Greek EVOO.
Post from August 6, 2018:
It's here! Finally! GREEK WEEK!
But, why?
Well,  I'm half Greek. My grandmother (yiayia) arrived in SLC in 1948 and never learned to speak English. Out of necessity, she planted a diverse urban farm, often with seeds and starts she brought from Greece. To this day, it is the flavors and aromas of her recipes that inform which products adorn Caputo's shelves. Recently, our whole Caputo clan embarked on a trip to various parts of Greece, including our ancestral home on the island of Crete. This trip and yiayia's memory are the inspiration for the creation of our Greek Catalog, highlighting foods and traditions of this ancient and beautiful culture.
Take a look at our inspiring travel for yourself: