In 2011, two free-spirited distillers, Rob Easter & David Gordon, founded Workhorse Rye. Their vision: lower overhead by hopping around established distilleries, funneling  all capital into product quality. This allows Workhorse to distill whiskeys from all organic grains utilizing established equipment, a rare approach centered on impact and sustainability.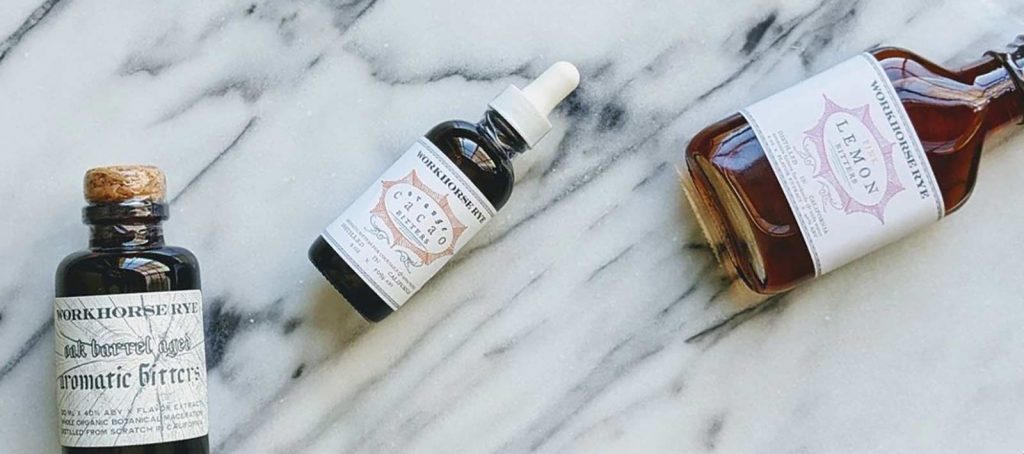 So — what's whiskey got to do with this bitters announcement? Unlike most retail bitters, which rely on a neutral spirit (i.e. vodka or Everclear) for the base, Workhorse distills their own rye whiskeys, brandies, and custom blends for each individual bitters base, building layers upon layers of flavor.
With each new creation, you will taste adventurous spirit, complex recipes, and unrivaled skill.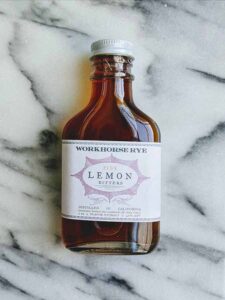 Pink Lemon boasts racy acidity from pink lemons grown on the southern slopes of the Sierras blended with bright Oaxaca hibiscus. Oak Barrel Aged Aromatic's base is a whole plant maceration aged for two years! 80% organic Mexican cane rum and 20% organic rye spirit, followed by six months in Whiskey Del Bac oak casks, and finished with sea salt.
Orange Cacao definitely got our attention. Camas rye and Mexican heirloom sugar cane are blended with organic Valencia oranges and Dandelion Chocolate's beloved "Camino Verde."