Of all the gifts I've been given in this life, mixology is decidedly not among them. I have more love and appreciation for a well crafted, balanced cocktail than the average adult, but I am absolutely unable to recreate or riff on one at home. My cocktailing skills stop right around what it takes to create a decent old fashioned; even a Sazerac eludes me. For me, simplicity is key. I want to make things that would result with me on the floor in a puddle of tears. Three ingredients are my limit, and sometimes that even includes the garnish.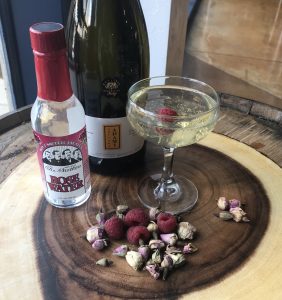 So I get invited to a 'Gal'-entines brunch and am requested to provide the cocktail. I oblige, of course, but do so with panic in my heart and fear in my eyes. I refer to my three ingredient rule and got right to brainstorming. The three ingredients had to fun, festive, and above all, delicious. I wandered the downtown market for inspiration and found it nestled into our bitters & bar section – rose water. This is the stuff Valentine's parties were made to have. Floral, sweet, fun, it was all I needed. Fast forward about an hour and I'm home with a small assortment of sodas, spirits, and wines. Of the five concoctions I tried, Prosecco came out on top. Funny thing is, it was the most simple creation and ended up being the best. You won't hear any complaints from me, I can put out a dozen of these in less than five minutes. My gals will enjoy as much as I will, no tears in sight.
PS – If you'd like to make things a little more boozy, try adding an additional half ounce gin (I prefer something floral like Hendricks or The Botanist), or add a fruit liqueur like Chambord or Crème de Cassis.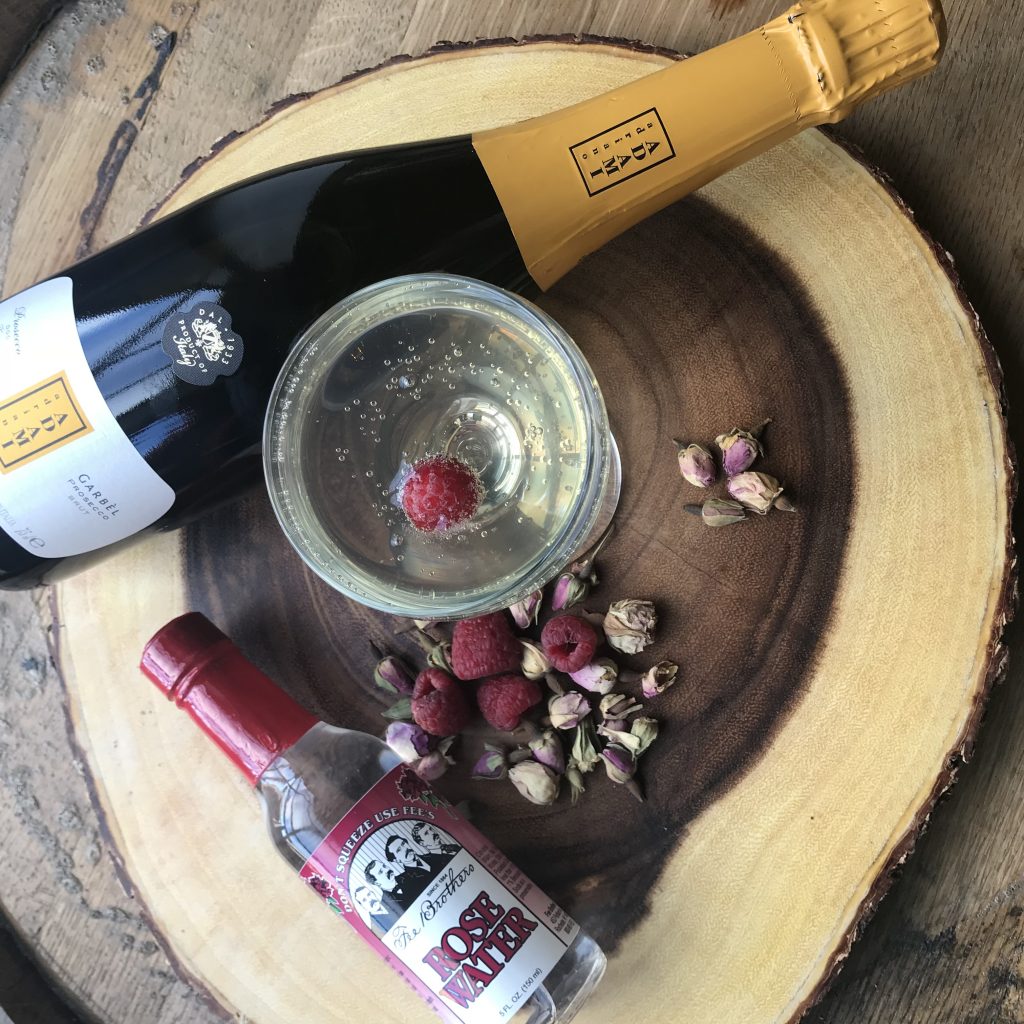 Rose Fizz
Serves 6
750 ml Prosecco (or other sparkling wine)
6 ounces rose water
6 ounces gin or berry liqueur
Raspberries, dried flowers, or other berries for garnish
In six coup glasses, add one tablespoon each gin and rose water to the bottom of each glass. Top with Prosecco and garnish with fruit, flowers, or plain ol' love.