You'll never guess what we're bringing to our NYE parties. What? Ok, fine, we ARE bringing cheese. But, it's not just because we're total cheese nerds (still true), it's because small soft-ripened cheeses are a natural and utterly perfect pairing for sparkling wines. Whether you're toasting with the real deal Champagne, it's Italian cousin, prosecco, or a domestic sparkler, we've got you covered. Here are the three pairings we're noshing on as we leave 2019 behind: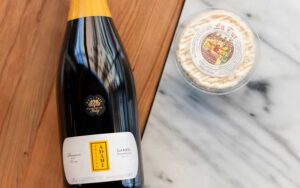 Adami Garbel and La Tur
This Piedmontese blend of cow, sheep, and goat milks ripens from the outside in, making it creamy near the rind with a fluffy, mousse-like interior. A wash of Adami's prosecco lights up the paste with a floral finish that will give fireworks a run for their money.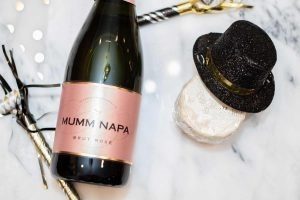 Mumm Napa Brut Rose and Park City Creamery Treasure Brie
The name says it all. It's a small little treasure of its own, the perfect kind to harness all the new age vibes for a blissful and successful new year. The buttery richness we expect is there, but it's also backed by some lovely grass notes. Paired with the Mumm, well, it's makes the importance of a New Year's rather uninteresting.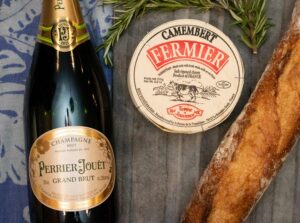 Perrier Jouet Brut and Camembert
For our high rollers and those of you splurging on your last night of the year. This farmstead French cheese has aromas of garlic, raw broccoli and Brussels sprouts, with faint notes of seawater in the background. Paired with this dry bottle, it's a more savory pairing than the others, but more complex and intense on the finish. You'll really set the bar high for 2020.