"Ask Matt Caputo" is an ongoing feature where Matt answers commonly asked questions from the market. This week, he discusses hot weather alternatives to chocolate when you've got a hankering for a sweet indulgence.
Q: I have a bonafide sweet tooth and usually turn to chocolate to satisfy my cravings, but it's just too hot for chocolate this summer! What can you suggest that isn't chocolate but will still keep that sweet tooth appeased???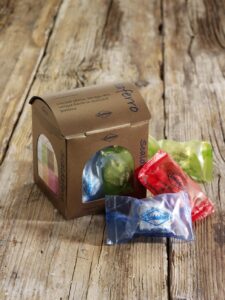 A: NO CHOCOLATE?! That's ok, I'm feeling pretty weathered by the heat these days too. Here are my top picks :
Scaldaferro Torrone with Venetian Cordgrass Honey and Pugliese Almonds: When an artisan makes nougat based on the waxing of the moon and explains it in such a way that makes sense you should go out of your way to eat that nougat!
Antonio Mattei Cantuccini: One bite of these tiny biscotti demonstrate why Cantuccini are such a big deal in Italy. Dip in Vin Santo like the Italians do, or dip into your iced coffee to stay cool.
Primo Pan Foglie di Mais: These corn cookies (not gluten free) exhibit how great simplicity can be. So Italian and another great summer dipper!
PSST! Don't care about the heat and still prefer chocolate? Join us at an Intro to Fine Chocolate class!
Disclaimer: While Matt Caputo is a Certified Cheese Professional and specialty food fanatic, he is not a medical professional, doctor, or certified nutritionist. Please consult with your doctor or other qualified health care professional before making any healthcare decisions, diagnostics or treatment decisions based on Matt's answers.