Here at Caputo's, we're proudly self-proclaimed food nerds. We care about the food on our shelves and want to share every detail of where it comes from, why it's special, and how you can best put it to use. Our education program provides opportunities for you to dive deep, this blog has troves of treasure for you to explore, and our mongers are always eager to chat the day away sharing their personal tips and tricks. Despite this wealth of ways to learn, we're always hungry for more. Luckily our library is growing, and we hope yours can too. Check out some of our favorite titles below, and find them on our website or in market whenever you're ready to read.
Tin to Table
By Anna Hezel
Fresh off the press!
In her new cookbook, Tin to Table: Fancy, Snacky Recipes for Tin-thusiasts and A-fish-ionados, food journalist and Epicurious senior editor Anna Hezel shares a whole ocean's worth of ideas for cooking and entertaining with tinned seafood. Anna has written about food, drinks, and culture for The New York Times, The Wall Street Journal, Bon Appétit, Rolling Stone, GQ, Eater, and more. We're excited and honored to collaborate with her in celebration of her latest book release. Also available as a bundle with some our favorite tins (pictured above).
Bean to Bar Chocolate
By Megan Giller
This delectable tour of America's craft chocolate movement is the ultimate fulfillment for your chocolate obsession. Author Megan Giller traces the journey from harvesting cacao pods to transforming them into finished bars with distinctive and complex flavors – including fruity, floral, nutty, and smoky. You'll then go behind the scenes to learn why artisanal chocolate from America's hottest makers is so special.
Giller teaches the nuanced art of pairing chocolate with beer, spirits, bread, cheese and more, while master chefs highlight those irresistible combinations with recipes for decadent treats such as Ceylon Tea Fudge Sauce and Pop Rocks Chocolate Bark.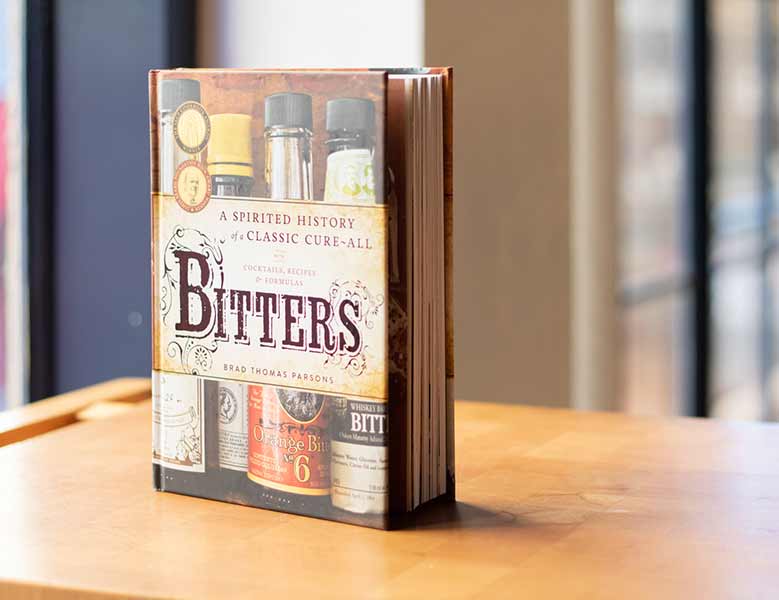 Bitters: A Spirited History of a Classic Cure-All
By Brad Thomas Parsons
Gone are the days when a lonely bottle of Angostura bitters held court behind the bar. Whether you're a professional looking to take your game to the next level or just a DIY-type interested in homemade potables, Bitters has a dozen recipes for customized blends. Part recipe book, park project guide, part barman's Manifesto, Bitters is a celebration of cocktail history and of the once-forgotten but blessedly rediscovered virtues of bitters.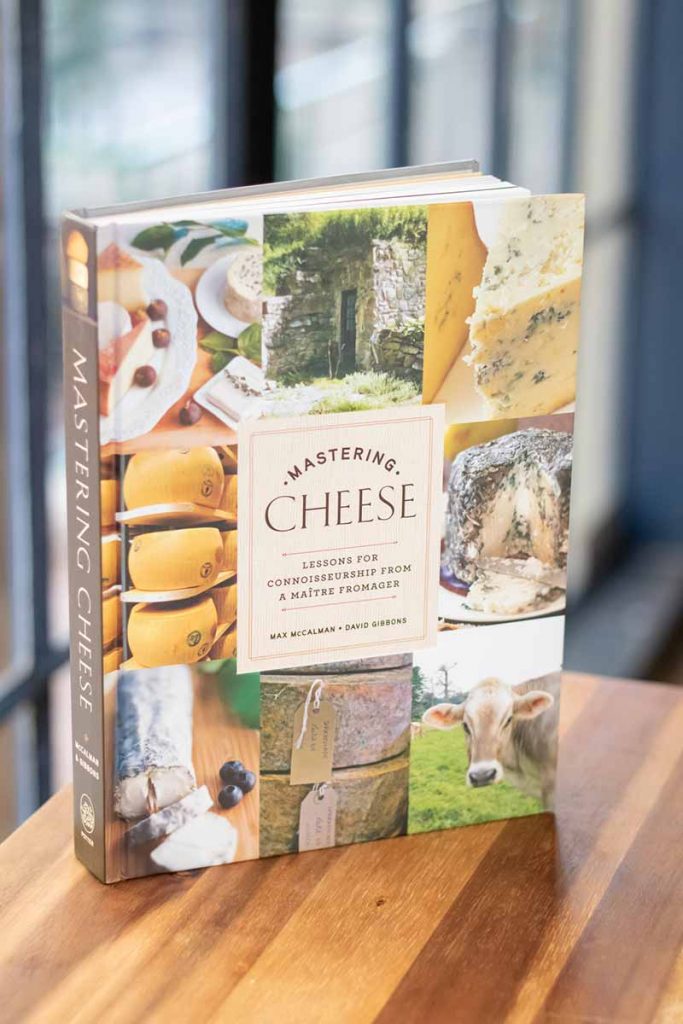 Mastering Cheese: Lessons for Connoisseurship from a Maitre Fromager
By Max McCalman
After years of teaching courses for amateurs at the Artisanal Premium Cheese Center, where he is Dean of Curriculum, Max McCalman has developed a compelling set of classes for understanding and experiencing cheese. A full master's course in a book, Mastering Cheese covers the world of cheese in twenty-two distinct lessons, featuring tasting plates that deliciously demonstrate key topics. Learn about the issues facing real raw-milk cheese and then go out and taste the differences between these cheeses and those made with pasteurized milk.
For the first time in any of his books, McCalman includes extensive information of the modern artisanal cheese revolution in the United States and prominently features these artisans and their products alongside the famous cheese of Italy, France, Spain and the United Kingdom. Complete with helpful charts and an invaluable index of more than 300 cheeses, Mastering Cheese is the definitive course that you can use in your own home to pursue your passion for cheese.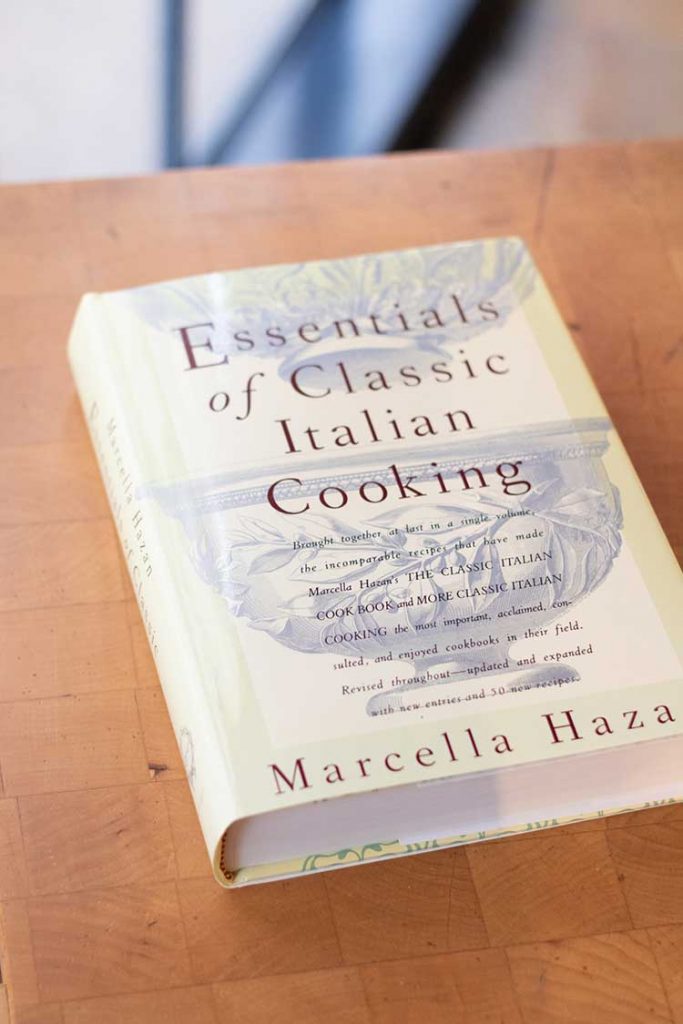 Essentials of Classic Italian Cooking
By Marcella Hazan
An essential collection of timeless classics.
Marcella Hazan, one of the most respected names in Italian cooking, has earned trust and fame for The Classic Italian Cook Book and More Classic Italian Cooking. These two collections are widely regarded as the most important, acclaimed, consulted, and enjoyed cookbooks in their field. Essentials of Classic Italian Cooking finally brings the two together in one incomparable column. An essential tool for our deli and many of our favorite local chefs, this is a title that deserves a well worn place on your shelf.