We have been thoroughly enjoying Bitters Week at Caputo's—sharing our newest passion, talking about cocktails, and dabbling with these concoctions in the kitchen. And it all culminates with our Tasting Class: Intro to Bitters tonight, September 29. We hope we see you there to geek out on bitters and to enjoy some delicious libations!
But first, we'd like to introduce you to two local makers who we believe are crafting exceptional bitters that stand up to many across the country. After the first bitters maker in the most recent American boom launched its first product in 2005, we knew it wouldn't be long until Utahns joined the market—and in a profound way. Whether these bitters be complex and offer a fresh spin on an old favorite or they are something wholly one-of-a-kind, we sure are glad they're here. Get to know them, then come in and give them a sample.
BEEHIVE BITTERS

In 2015, cocktail aficionado Mike D'Amico founded Beehive Bitters Company in Utah (the Beehive State). While it seems like a new bitters producer hits the market every minute these days, Beehive is not your average homemade bitters—far from it. Each of Mike's bitters calls for multiple tinctures and extractions, which are all handmade separately and mixed together at the end of production to create unique and consistent flavors.
Although Beehive's flavors—Spiced Orange, Lime, and Lemon—sound straightforward, our tasting panels find them surprisingly complex, yet simultaneously clean and clear. Look forward to the upcoming Coffee bitters and Whiskey Barrel-Aged bitters.
Buy Beehive Bitters Spiced Orange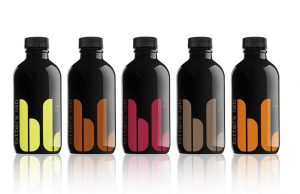 BITTERS LAB
Salt Lake City's own Bitters Lab produces one-of-a-kind bitters. The Aromatic is even spicier and more feminine than Peychaud's, and the Charred Cedar + Currant mimics peat and nitrous oxide on the nose. Possibly the most impressive, though, is the Habanero Lime, which offers explosive amounts of habanero flavor and almost no heat at all. It's incredible to delve so deeply into the flavor of a pepper whose Scoville scale score normally makes such an exploration all but impossible.
Shop Bitters Lab Charred Cedar + Currant
Shop the market for bitters or attend a tasting class.