#PSL, we love you and your squealing, iPhone-wielding, UGG-booted superfans, but this year we're opting for something with just a little more kick to get us in the mood for fall. Halloween is just around the corner, and what better way to celebrate all things grim and ghoulish than with a strong, pumpkin-spiced cocktail?
As you know, we're big fans of bitters, and so the Old Fashioned (spirit + sweetener + bitters) is a go-to when we're in the mood for a pre-Prohibition classic. It just so happens that one of our absolute favorite bitters companies, Workhorse Rye, just released some truly delicious Pumpkin Bitters as one of their masterfully-crafted seasonal offerings, made with five varieties of heirloom pumpkin and a pantry's worth of festive herbs and spices.
We paired these bitters with a nice high-proof bourbon and a bit of maple syrup for our version of America's oldest cocktail. Check out the recipe below: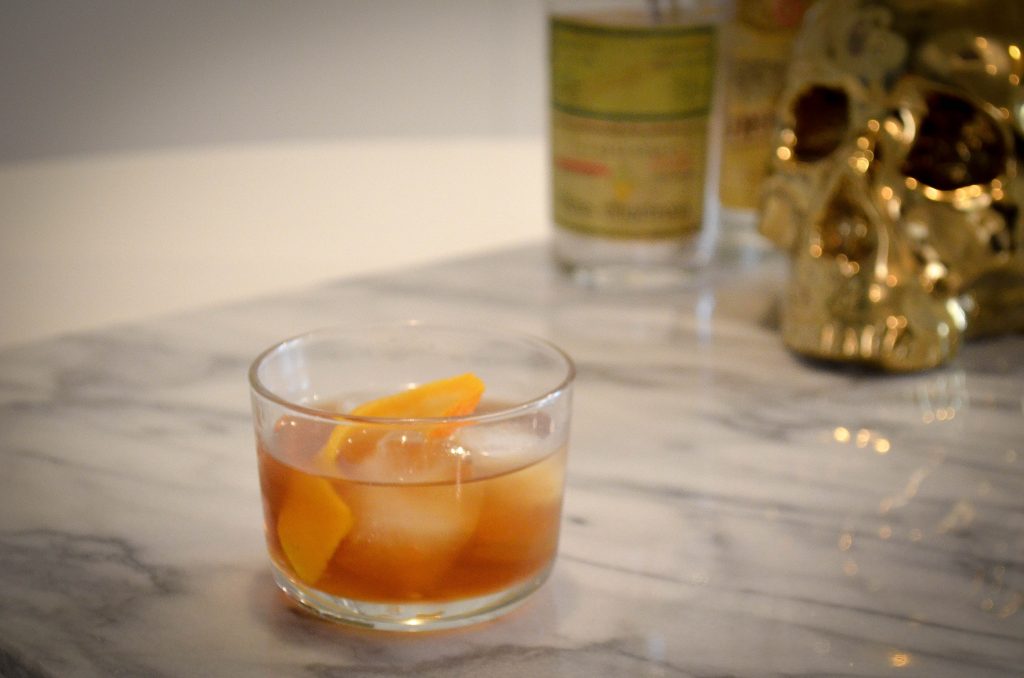 Pumpkin Spice Old Fashioned
Yields 1
-2oz bourbon (or rye, for extra spice)
-0.5oz maple syrup
-4-5 dashes Workhorse Rye Pumpkin Bitters
-Orange peel garnish
Directions
Combine all ingredients in an old fashioned glass. Add ice, preferably large cubes, and stir until you hear the ice begin to crack. Squeeze the orange peel over the top of the drink (the oils release & add an amazing aromatic component to the drink), brush the edges of the glass with the orange, then garnish. Now sit back, listen to the fire crackle, sip slowly & enjoy. Not so #basic after all, eh?