You're still not sure what to give, and you haven't started shopping yet? That's OK, we won't tell a soul. In an effort to inspire your food gifting, here's what some of your favorite faces from Caputo's are giving to their friends and family this year.
Don't see your favorite monger here? Drop by before the holiday—we're open through the afternoon of Christmas Eve—and ask them for their personal recommendations. We're certainly not lacking in opinions around here.
So, here you have it: each of our gift picks for 2017: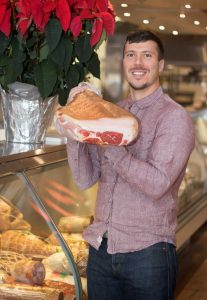 Matt Caputo
President and ultimate boss-man
Dok Dall' Ava Prosciutto: "One bite will tell a story of why Italy gained a reputation for culinary greatness in the first place. Time, quality, skill, and a love for tradition are clearly ingredients. The taste is unrivaled by any other ham. Yeah I'm looking at you Iberico!"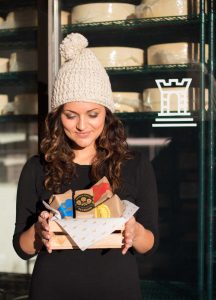 Yelena Caputo
Vice President, and ultimatest boss who oversees said boss-man
Caputo's Cheese Cave Collection: Struggling to find a gift for the one who has everything? I know I always do. And the struggle is real. I am ashamed to admit that I've always hesitated to give the gift of cheese; it's awkward to wrap and present (don't tell my husband). Enter Caputo's Cheese Cave Sampler. Unique? Check. Specialty? Check. Local? Check. Delicious? Double check. Aged in our Cheese Caves and wrapped in the most gorgeous new threads. Accompany the cheese sampler with a couple of our matching custom posters and voila! Hard to top!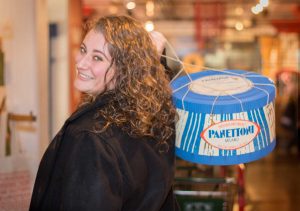 Adri Pachelli
Director of Education (and self-proclaimed office monkey)
Panettone: "There is nothing more iconic than panettone when the holidays roll around. I've been plenty noisy about my love for panettone before, and I don't plan on stopping. Pro-tip; those leftover slices after dinner make an amazing french toast the next morning."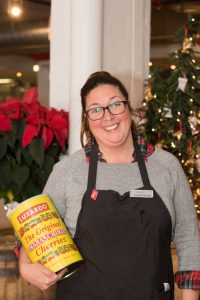 Noel Watson
Downtown General Manager
Luxardo Cherries:  "These are such a special, out of the ordinary addition to any cocktail, cheese plate, or for use in baking. Dating back to 1821- these are a fantastic example of all we stand for in protecting classic traditionalism."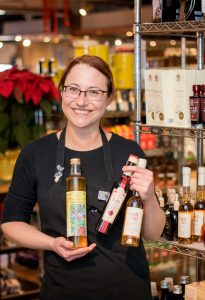 Antonia Horne
Affineuse AKA maker of all tasty things from our cave cheeses
"This year I'm expanding my loved ones' vinegar libraries beyond the Balsamic I usually give. The Acetum Mellis Mead vinegar is as bright and crisp as a ray of sunshine, which is perfect for the cold winter months. The Arvum Moscatel Sherry vinegar is sweet and luxurious, but still delicate. It's an amazing alternative to Balsamic. And Leonardi Saba is rich and unctuous, perfect for dessert or savory dishes."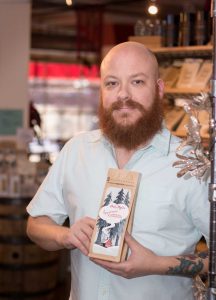 Jamey Chelius
15th & 15th General Manager
Dick Taylor Drinking Chocolate: "I can stuff kid and adult stockings alike with this drinking chocolate. The package doesn't even need wrapping. Kids can stir into warm milk and enjoy, adults simply need to add a dram of their favorite spirit for the perfect grown up hot beverage."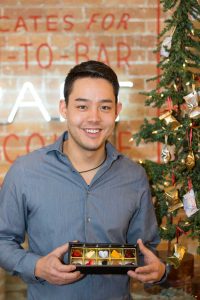 Austin Shimada
Holladay General Manager
Blue's Chocolates seasonal flavors: "I walked in as Sondra was unpacking the first seasonal flavors this month. Hard cider, spiked eggnog, marzipan, and cardamom are just a few of the available and seasonally perfect options to choose from. I'm buying a range of box size for a range of friends and family. I know every single one of them will enjoy them as much as I do. "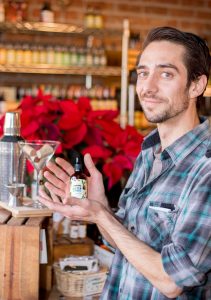 Sean Rorke
University General Manager
Mister Bitters Fig & Cardamom: "Because whiskey cocktails."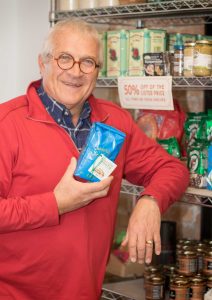 The One & Only Tony Caputo
Owner and man behind the magic
"Something that's about to expire from the half off rack"
He's not wrong though, friends. Each location has a unique and delicious selection of items on the half-off shelves that are more than worthy of a good belly and happy home. Plus, what's not to love at half off?