What do serious food nerds give for Christmas? Pull up a chair and check out the blog below for serious #giftinspo from your favorite faces at Caputo's.
Don't see your favorite monger here? Drop by before the holiday—we're open through the afternoon of Christmas Eve—and ask them for their personal recommendations. We're certainly not lacking in opinions around here.
So, here you have it: each of our gift picks for 2022: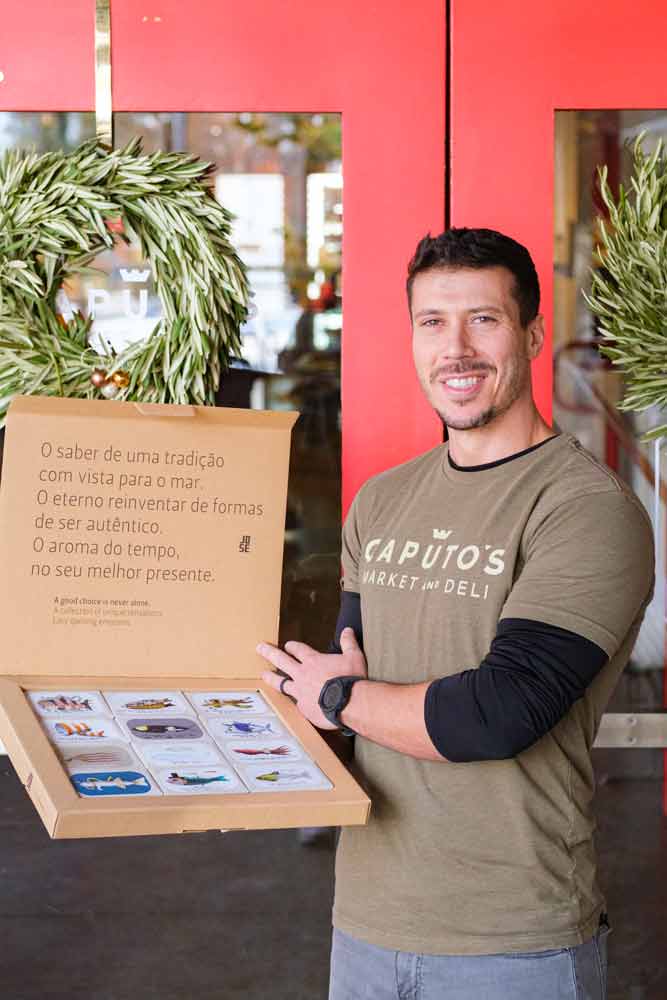 Matt Caputo
President
Jose Gourmet Custom 12-pack – Matt practically eats a tin of conservas each day for lunch, so it's only natural he would want others to do the same. Find out why Matt loves these here.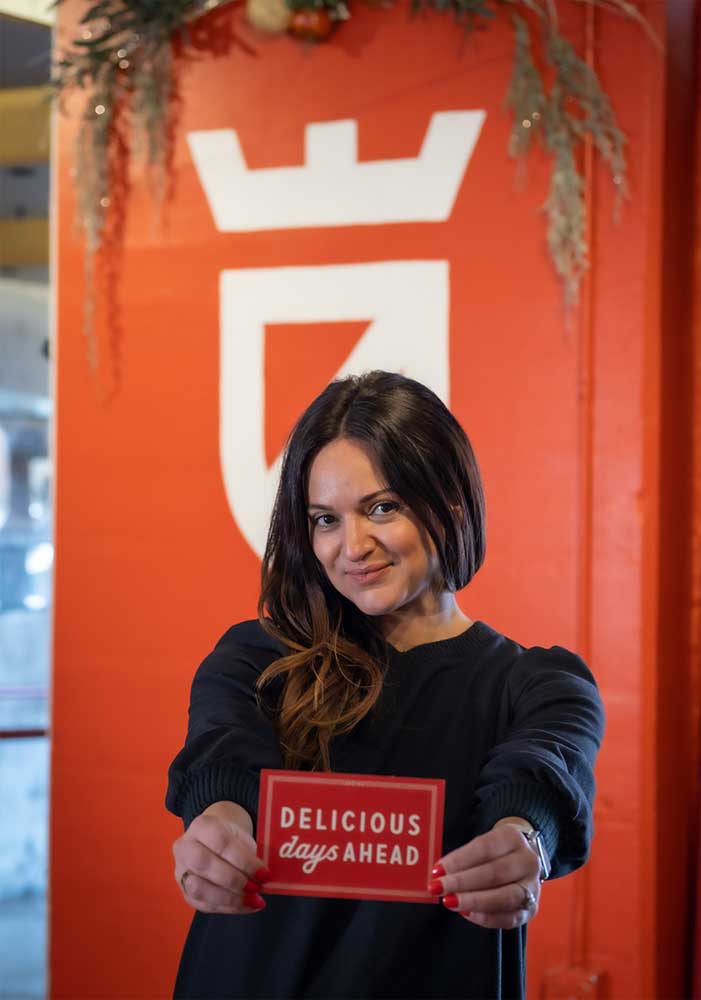 Yelena Caputo
Vice President
Conservas Dinner & Classes – "Conservas culture is dominating just about every metropolis in the world, making me particularly excited about bringing conservas culture to our ever expanding city. Matt and I will be hosting a Conservas Dinner as part of our Education Program but slightly different, in a more personal and intimate setting. Space is limited so run now to our website to reserve. A truly one-of-a-kind gift experience! And if you're into gifting experiences in lieu of more stuff, Caputo's Classes are the gift for you. Our classes are based in appreciation and designed for foodies and newcomers alike, no experience necessary! Only Delicious Days Ahead."
Adri Pachelli
Senior Manager & Director of Education
Viola Nuovo – "There's olive oil, and then there's NUOVO olive oil. The brightest, grassiest, and most peppery flavors are often unattainable in the coldest months, but a drizzle of nuovo olive oil brings liveliness with minimal effort. We receive our nuovo oil just before the holidays (right after olives are picked an pressed). There's nothing else like it, and the most discerning palates on my list will love it."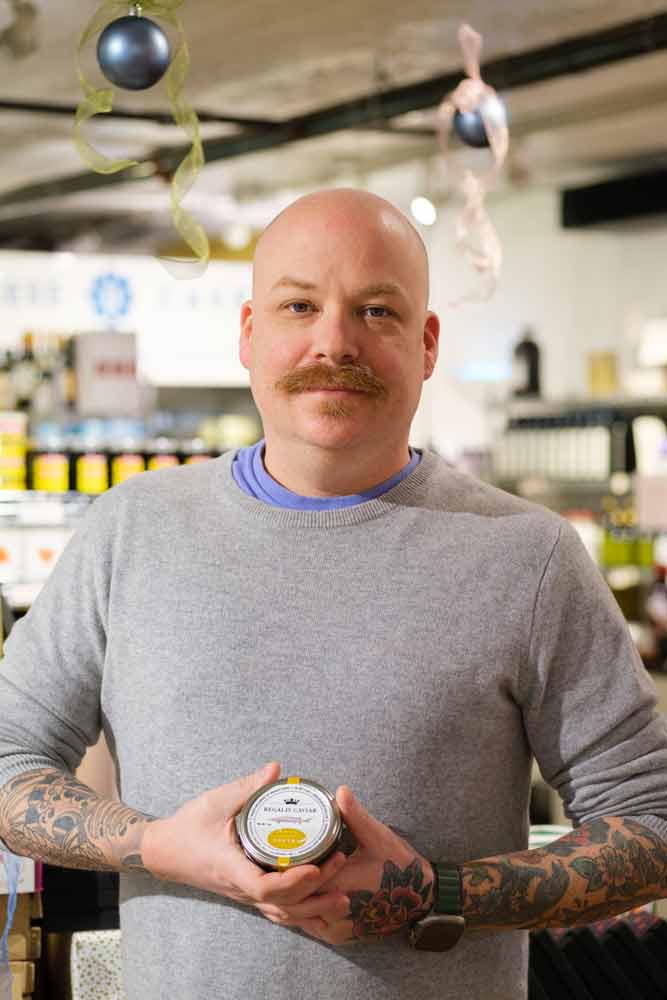 Jamey Chelius
15th & 15th General Manager
Regalis Caviar Golden Osetra 4oz -During the holiday season, Jamey values taking time from his busy schedule to enjoy the finer things in life, like a jar of caviar to share.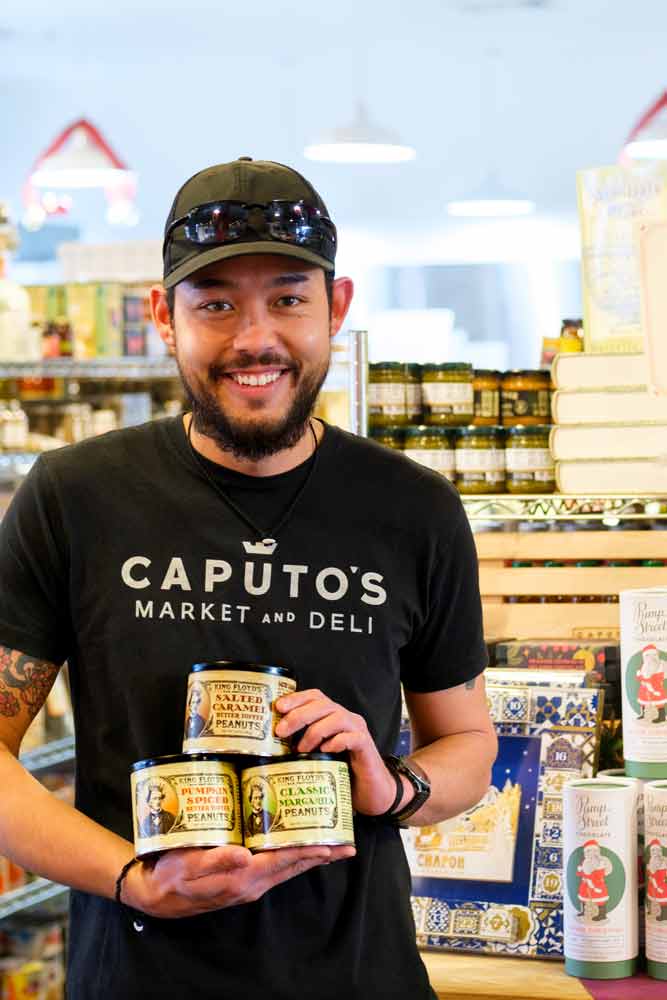 Austin Shimada
Holladay General Manager
King Floyd's Spicy Margarita Peanuts – Austin's annual family vacation includes a gifted treat each time they make a journey to the beach. This year, they'll be enjoying cocktail inspired peanuts from bitters maker King Floyd's.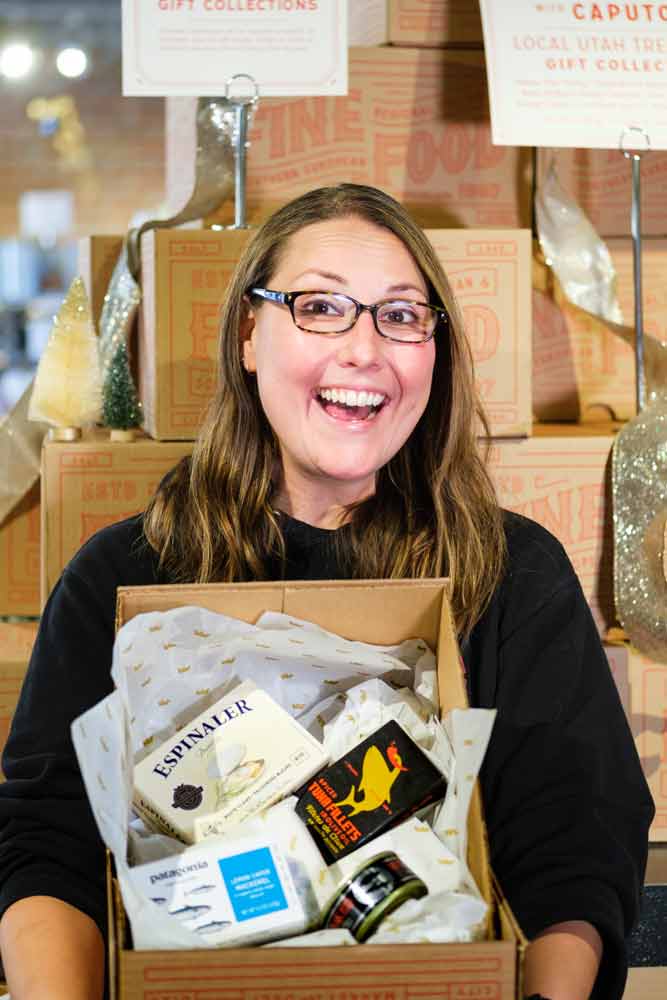 Alicia Konzen
Downtown Market Manager
"My theme is "eFISHent gifting, a variety of tinned fish: Ati Manel, Espinaler, Ekone, Patagonia"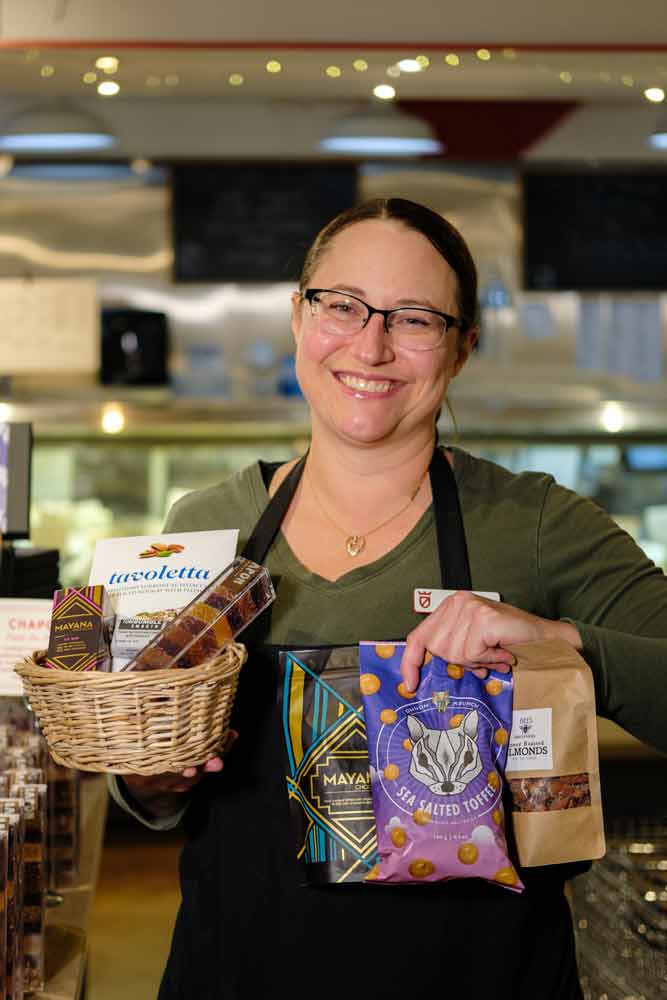 Antonia Horne
Affineuse, Caputo's Cheese Caves
Old-Timey Sweets (raising the bar on her family's conventional favorites) –Mayana bars, Tom Bumble, Pate de Fruit, Scaldaferro Torrone, Omnom Malt Balls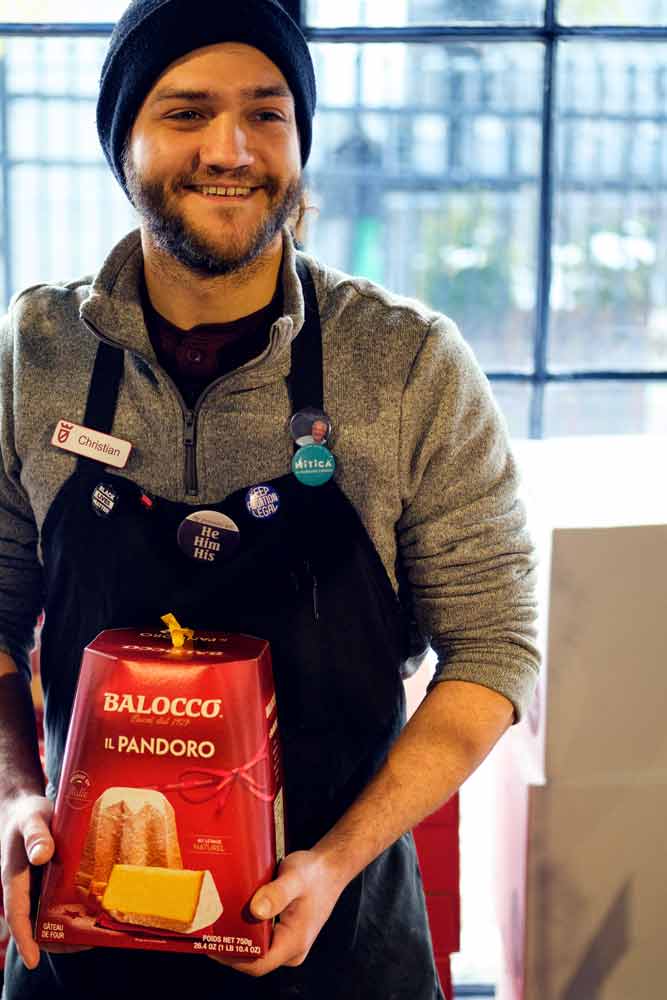 Christian Birch
Downtown Deli Manager
Christian knows these sell out every year and ran to grab some from our panettone pyramid for his friends and family before they're all gone.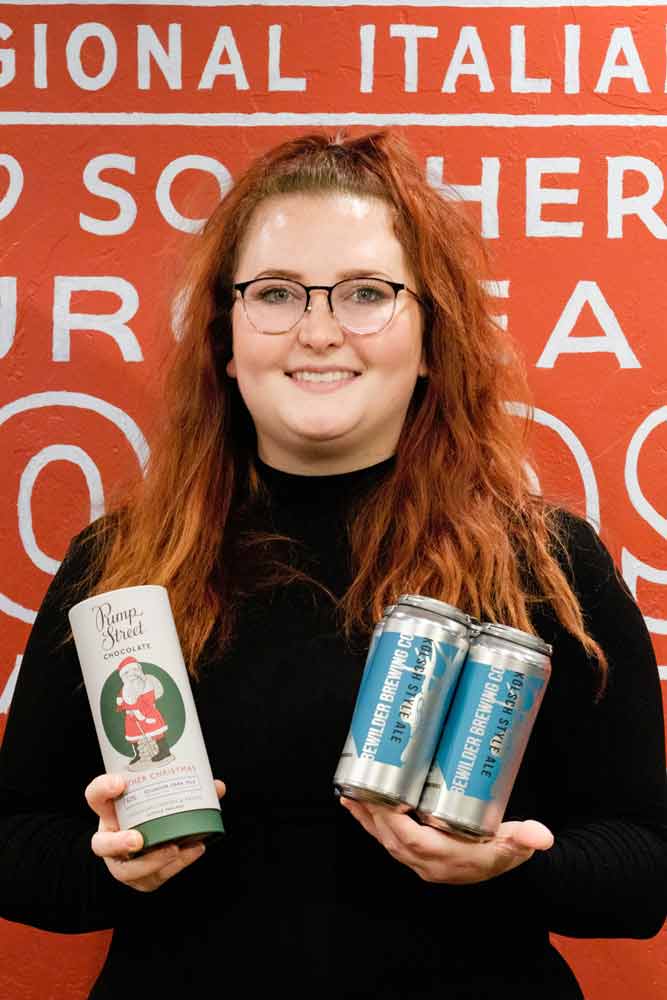 Taiya Kirk
Office Manager & Concierge Specialist
Taiya knows how to decompress after the holidays and is giving the gift of restful indulgence with Pump Street Chocolate Father Christmas paired with locally crafted beer, both available at our downtown location. Learn more about this dynamic pairing at our Beer & Chocolate class.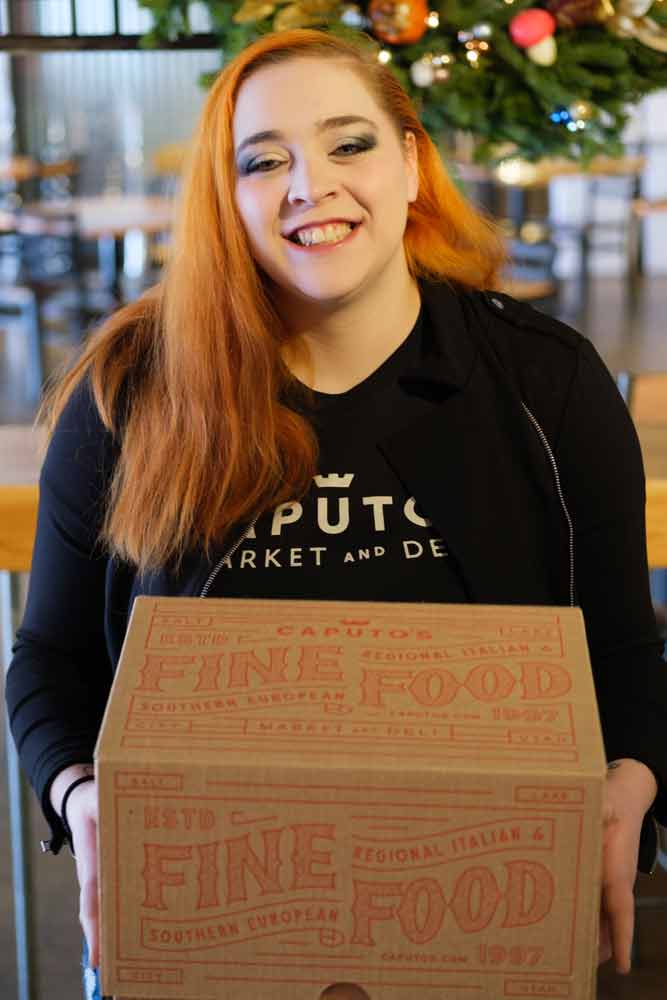 Marian McKenney
In-house Pastry Chef
Local Utah Gift Collection – Marian rests easy knowing we've curated the best local treasures so her loved ones don't have to.