The heat is upon us. Such a heat wave calls something to get us out of that stinky, sweaty funk and into the world of poolside icy drinks, patriotic fireworks, and memorable meals with friends. And of course, treats. We need treats.
For our monthly Cravings, we've brought in some fantastic new products and somewhat of an old faithful that we've never been able to get enough of. We think these products will make your July a bit cooler. They're downright perfect additions for any summer occasion, whether it's the family barbecue, poolside shenanigans, or an air-conditioned escape from the outdoors.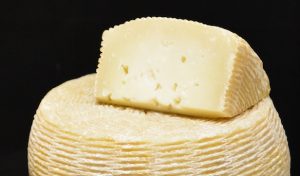 CHEESE: Vegetale
The flavor of this goat's milk cheese is sweet, mild, and approachable. I couldn't figure out why I gravitated toward this cheese so quickly until I began reading about it. Vegetale is made an hour away from the town my maternal family is from in Basilicata, Italy. Basilicata is Calabria's neighbor to east in Italy, when I describe the region to friends, I reference the arch of the boot that is Italy. Vegetale is made in Gorgoglione, almost the center of Basilicata. I grew up with this cheese and this flavor—my senses remembered it long before I was even consciously aware of what I had been eating. My Nonno ate cheese like this by the pool with either cold beer or white wine while I jumped off the diving board and paddled around like a loon with my cousins. We'd take a break from our summer tomfoolery to inhale the cheese, fruit from our family's trees, and Capri Sun nestled into the cooler next to Nonno's wine. I miss those kinds of summer day—I can't say I miss the Capri Sun though. You don't have to be from Italy to love this cheese. It's simply the perfect poolside snack. Just ask my Nonno.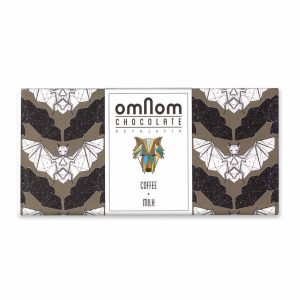 CHOCOLATE: OmNom Coffee+Milk
Yep, we definitely eat chocolate during summer, especially this one. Matt and Yelena let me tag along to a dinner with the owners and makers of OmNom a few months ago in Seattle. They gave us the smallest taste of this bar, and I've been awaiting its release ever since. We are putting this in as our chocolate pick; however, there's not really any cocoa solids to speak of in this bar. Shocking! You see, this bar is made entirely from coffee beans. Nope, no cacao mass at all. There is some cocoa butter for texture's sake, but this is truly a coffee bar. Given that, it's the ultimate midday pick-me-up, the treat hidden in your desk, the snack you really should keep away from the kids, the heaven-on-earth kind of bar. You get the idea, right?
SWEET: Luxardo Maraschino Cherries
If you read "maraschino cherries" and immediately thought of the acid-red type of cherries often accompanying dance-club drinks, which taste of preservatives and sugar, I understand. But please, come join us in the world of Luxardo Maraschino Cherries. Sour Marasca cherries are candied in a syrup that let's us taste both cherry and liqueur. Fantastic does not begin to describe them. They're the perfect finishing touch to your cocktails and I've had many successful evenings combining them with pork as an entree. You'll hear about these many times in the coming weeks, we can't help ourselves.