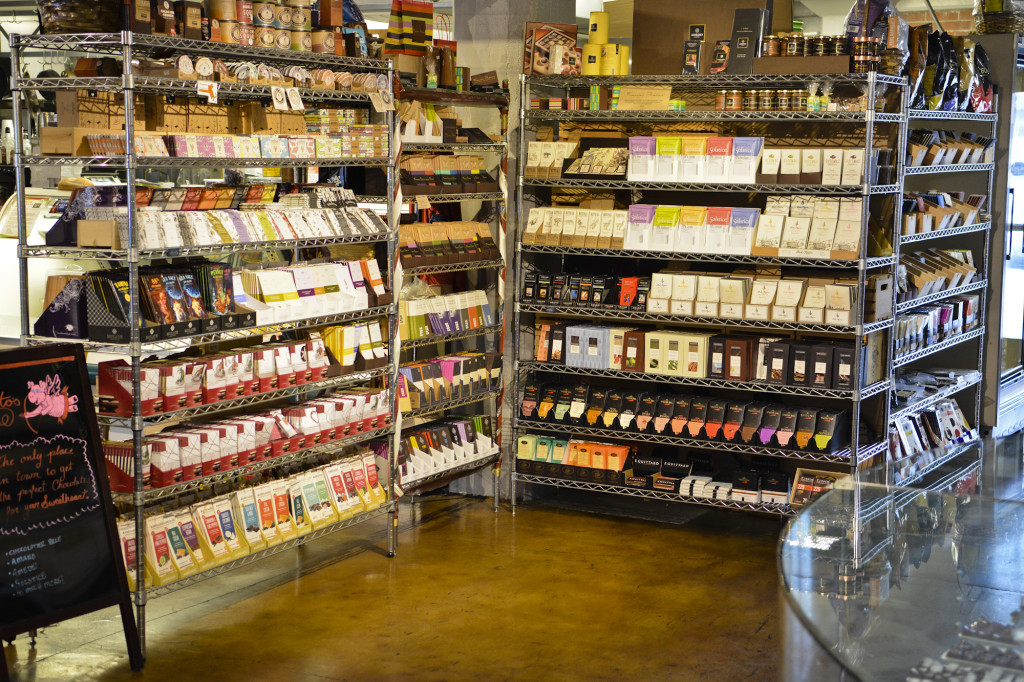 What: HUGE CHOCOLATE SALE!
When: Saturday, May 2nd 9 a.m.–7 p.m.
Consider this your personal invitation to the chocolate sale of the year—possibly of the decade.
If you've been to one of our Introduction to Fine Chocolate Classes or just have a passion for high quality chocolate, you do not want to miss this. This Saturday, we'll have thousands of chocolate bars from dozens of elite brands ranging in price from $1 to $20. Choose from dark chocolate, milk chocolate (even goat and donkey milk), and plenty of different inclusions.
Every bar is 50% off. Yes, you read that correctly. Every. Single. Bar.
This is the biggest chocolate sale we've ever had, and we can hardly contain our excitement.