April, you love it or you hate it. I love it, and I love this month's cravings. We kept it short and sweet for April since we're all busy scrambling to clean up Easter eggs and get our taxes submitted. Here's what we can't get enough of this month:
CHEESE: Leonora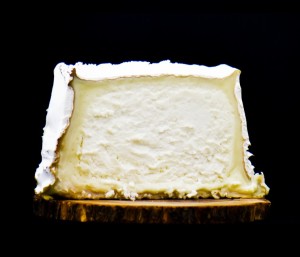 If you've visited any of our stores recently, namely downtown, there may have been an incredibly eager cheesemonger or two nearly force-feeding you a sample of this little beauty. What you're experiencing is cheese geekiness in its more exhuberant, pure form. Leonora was an all-star staff favorite years ago at Caputo's. We lost it for a long period. All of a sudden this winter, it was back, gracing our cases and palettes with its acidic perfection. This log of pure goat's milk cheese from Leon, Spain has an intense acidity in its flaky, dry interior, but blanaces itself with a cream line just beneath its thin rind that makes it its own best friend. Wanna guess what I like to pair with Leonora? More Leonora. If that's an unacceptable answer, then I'd say white wine. All the white wine, to be exact. Stay tuned for musings from Evan and make sure to come by for a taste of this cheese. It's a knockout. But be warned, no one has ever loved Leonora more than Evan.
SWEET: Marou Ben Tre 78%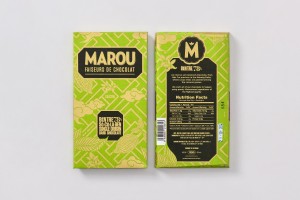 Don't look at me, Matt always says it best when it comes to the chocolate obsessions.
"Marou evokes many thoughts and emotions. From exhilaration, lust, fear, and back to comfort. It is an incredibly complex and exotic chocolate. It manages to be ethereal and visceral at the same time. On the one hand it is like an exotic and mysterious woman whispering in a language you can't remotely comprehend. On the other it is like a musical journey from slow Asian instrumentals to death metal.
Using 100% Vietnamese ingredients including shade grown cacao from 5 different provinces, Marou captures aromas and flavors never before experienced by our Western palates. While it will take us much more tasting to really get to know the soul of Marou's chocolate, one is perfectly clear. The two French expatriates behind Marou live in Vietnam make chocolate that is a cousin to French, but distinctively Vietnamese. Marou makes globalization look sexy."  -Matt Caputo
Yep. Marou. The Ben Tre region along the Mekong River lends itself to cacao that is well balanced and not too acidic. It's a thing of Vietnamese beauty, and one that I've loved using this for budinos and flourless cakes. My craving extended beyond the bar, but be sure to give this a try next time you visit one of our stores. You'll see what Matt's talking about.
SAVORY: Salame Beddu Cacciatorini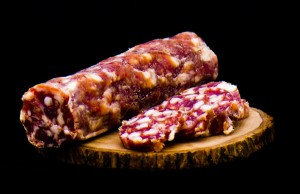 We've got a soft spot for small batch salami, and boy does this fill that soft spot with delicious, porky goodness. Salame Beddu is a small artisanal production in St Louis that is nothing short of exciting. I first tried this at a recent dinner gathering with some work pals. One of our warehousing guys brought it along as an afterthought and hostess gift for yours truly. Turns out it was the star of the entire evening (even more so than my famous Amatriciana). We couldn't get enough and immediately polished off the piece, and then we couldn't stop talking about it. Seriously, half the night's discussion was about this new brand none of us had ever heard of. Salame Beddu passed the taste test well before we heard their lovable story of artisanal passion and dedication to quality. Due to such a small production and recent well-deserved attention, we may run out of this little guy. But fear not, we'll stock whatever we can get from our friends in St. Louis. Everything we've tried is equally as delicious as the devilishy spicy Cacciatorini.
After the Easter decorations are stashed away for 2016 and you've submitted those pesky taxes, you're going to be hungry. And you'll definitely want something tasty and satisfying, whether it's pork, cheese, or chocolate. You deserve, we've got your back on this one.