It's here: the last moments of summer. As we say goodbye to the sunshine-filled days of summer and welcome a new school year, we want to make sure to savor the flavors of the harvest season with the most delicious, new, and craveable treats from Caputo's. Take a peek at our latest obsessions here: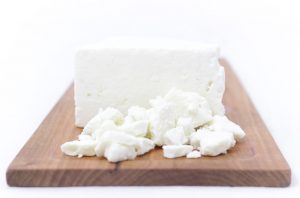 CHEESE: Mesa Feta
Mesa Farm in Torrey, Utah, is home to a local artisan very near and dear to our hearts. Randy Ramsley is at the helm of Mesa, which is home to about 40 goats near the entrance to Capitol Reef National Park. Here, Randy raises his small herd along the banks of the Fremont River and creates a small collection of world-class cheeses. Our current favorite is his 100-percent local goat's milk feta. Aged about four month to achieve optimal flavor, Mesa Feta is tangy, briny, and delicious. This cheese is the perfect pair for our local bounty of fruits and vegetables. Toss it into Greek-inspired salads, over seasoned watermelon or stone fruit, and top your grilled burgers, mushrooms, and other veggies with it. You'll be glad you did, and we'll be glad to have you in full support of this fantastic local product.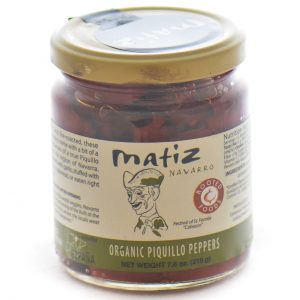 SAVORY: Piquillo Peppers
There are many piquillo copycats out there, and for darn good reason. Piquillo peppers, which translate to 'little beak' in Spanish, are a cornerstone of Spanish cooking and tapas culture. Piquillo peppers—grown in Northern Spain, near Lodosa—offer a sweet flavor with no spiciness, and a sturdy, meaty texture. Piquillo peppers are roasted, seeded, and de-stemmed before canning. Your piquillos should be whole when they come out of the jar. Stuff them with high quality Spanish tuna, a mixture of cheese and herbs (cough, like the Mesa feta above, cough, cough), or chop and toss into frittatas, casseroles, stews, and more. Use these instead of other roasted peppers for amplified flavor, and they'll make your dish even tastier.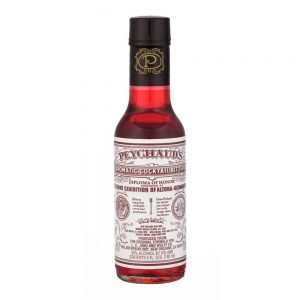 BAR: Peychaud's Bitters
We've got another traditional cornerstone for you here. This Craving is one part Creole magic and one part cocktail king. Created by New Orleans apothecary Antoine Amédée Peychaud in the 1830s, this bitters has withstood not just the test of time, but it was one of the only bitters to survive Prohibition. Light, sweet, and floral, this is an absolute must-have for home cocktail enthusiasts and professional mixologists alike. You can't make a proper Sazerac without it, and you deserve a Sazerac after that first week of getting the kids through school.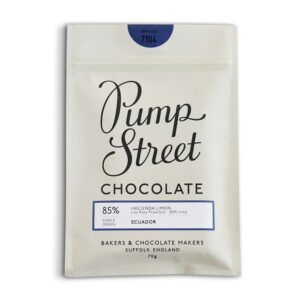 CHOCOLATE: Pump Street Hacienda Limon 85%
Pump Street has stormed on to the American market after a publicized mention at the Oscars. It has long had a cult-like following for both its baked goods and chocolate alike. Hailing from the almost-too-cute and quaint town of Orford, Suffolk, Pump Street coaxes Heirloom Cacao Preservation cacao beans into some of the most decadent bars we've tasted. These bars are complex, perfectly textured, and truly craveable. Pump Street offers beans from Hacienda Limon in three different cacao percentages to explore the full spectrum of flavor from these heirloom beans. The Guantupi region of Ecuador is home to cacao beans used by many artisan chocolate makers across the country, but we just can't get enough of Pump Street lately—especially the 85% bar. This is the ultimate gift to give the most important person in your life: yourself! Go on, indulge.