What do serious food nerds give for Christmas? Pull up a chair and check out the blog below for serious #giftinspo from your favorite faces at Caputo's.
Don't see your favorite monger here? Drop by before the holiday—we're open through the afternoon of Christmas Eve—and ask them for their personal recommendations. We're certainly not lacking in opinions around here.
So, here you have it: each of our gift picks for 2021:
Matt Caputo
President and ultimate boss-man
Biscotti di Nocciola – Matt Caputo proclaimed these as "The BEST COOKIES EVER." Made with EU protected hazelnuts from the Piemonte region, the delicate sweetness and crunch of these biscotti allow the flavor of the prized nut to shine.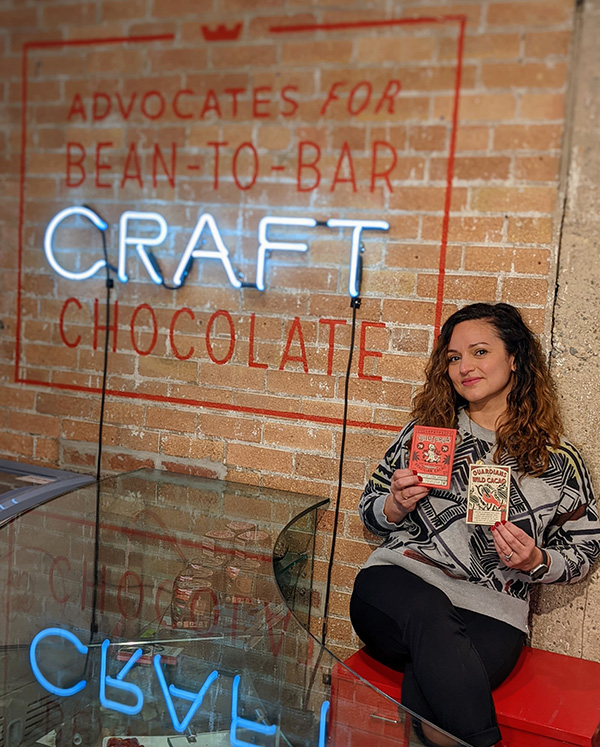 Yelena Caputo
Vice President, and ultimatest boss who oversees said boss-man
Caputo's Wild Jurua 70% – When preserving biodiversity within cacao meets art meets complex, flavorful craft chocolate, you give it to everyone you know. Made with wild cacao foraged from the Upper Amazon in the Brazilian jungle, this bar is just one way we fight to preserve the food traditions of our collective ancestors.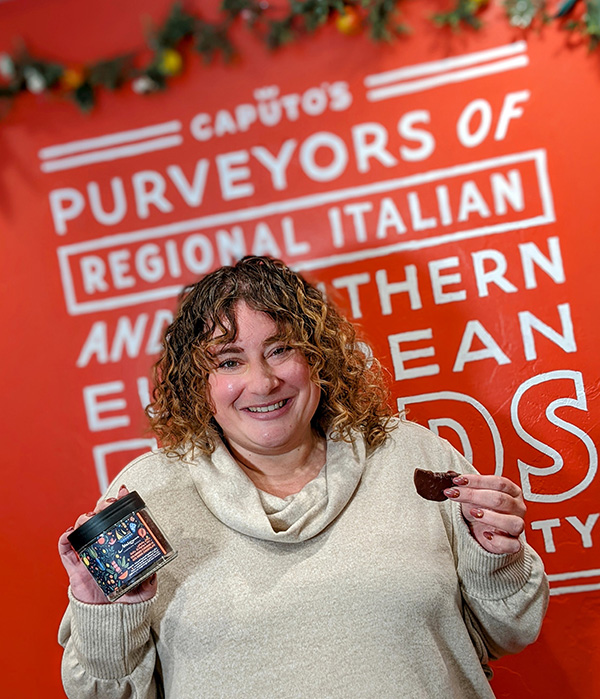 Adri Pachelli
Senior Manager & Director of Education
Mirzam Dark Chocolate Covered Oranges – Fresh oranges, delicately candied and dipped in Mirzam's delicious 62% single origin dark chocolate. Sunshine in a jar, and Adri's current favorite treat.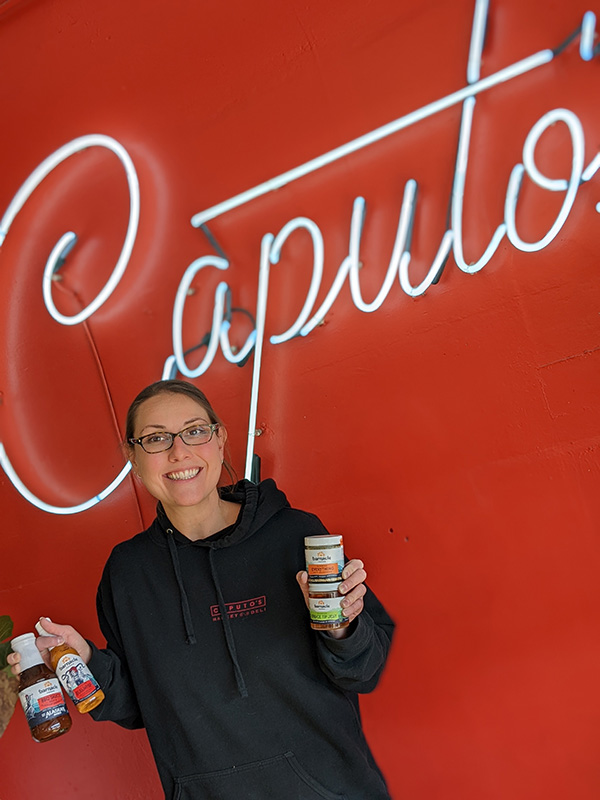 Alicia Konzen
Downtown Market Manager
Barnacle Foods kelp based products (hot sauce, seasonings, jellies, bbq sauce, and more!) – "Can I KELP you?"  Our Downtown queen loves puns, and the name of her gift shows it. Every Barnacle product features kelp as its main ingredient, with scrumptious and nutritious results.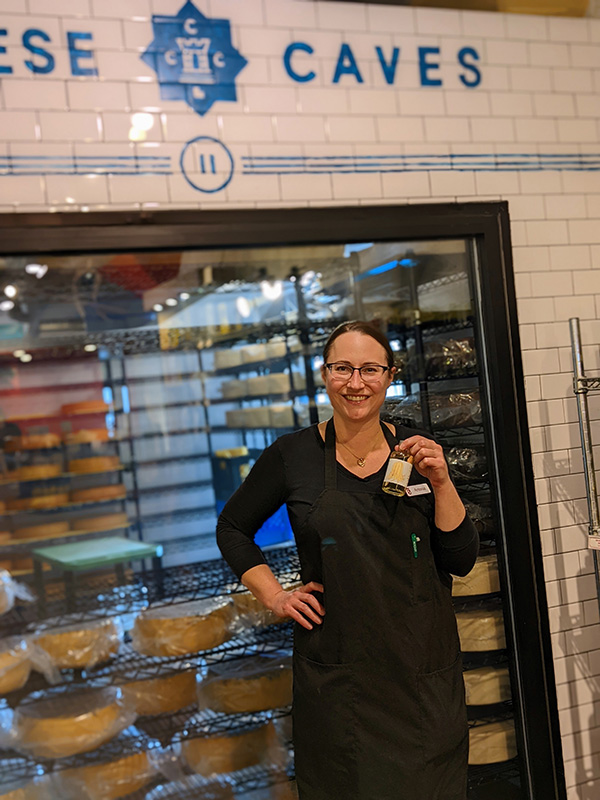 Antonia Horne
Affineuse AKA maker of all tasty things from our Cheese Caves
Buddha Hand Tincture – Known for its unique shape and beloved for its aroma, Buddha Hand finds new expression in Workhorse Rye's tincture (tincture: a single ingredient extraction, vs. bitters: multiple ingredients). With a spirit base of 100% clementines, this tincture offers incredible flavor for bevies and baking.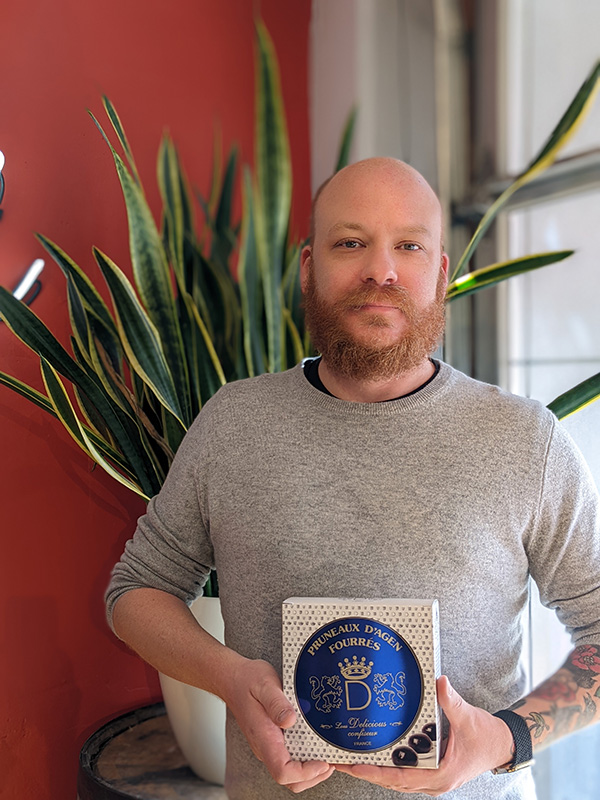 Jamey Chelius
15th & 15th General Manager
Pruneaux d'Agen Fourres – Our New Mexican native and fearless 15th leader is giving a classic French delicacy – he calls them "fancy prunes," – this year.  These full bodied Agen prunes are de-pitted and filled with a smooth Agen prune puree delicately flavored with vanilla. Incredible accompaniment to roasted pork or funky cheese.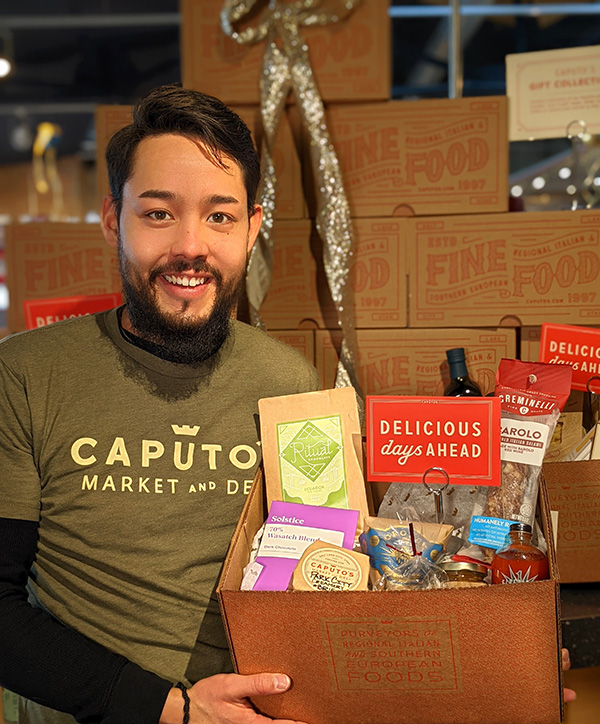 Austin Shimada
Holladay General Manager
Local Utah Gift Collection – Our Holladay GM – another fearless leader! – is giving the best of the best of Utah artisan goodies – a whole box of them, in fact. Utah cheese, Utah chocolate, Utah honey, and more, all in a beautifully branded gift box.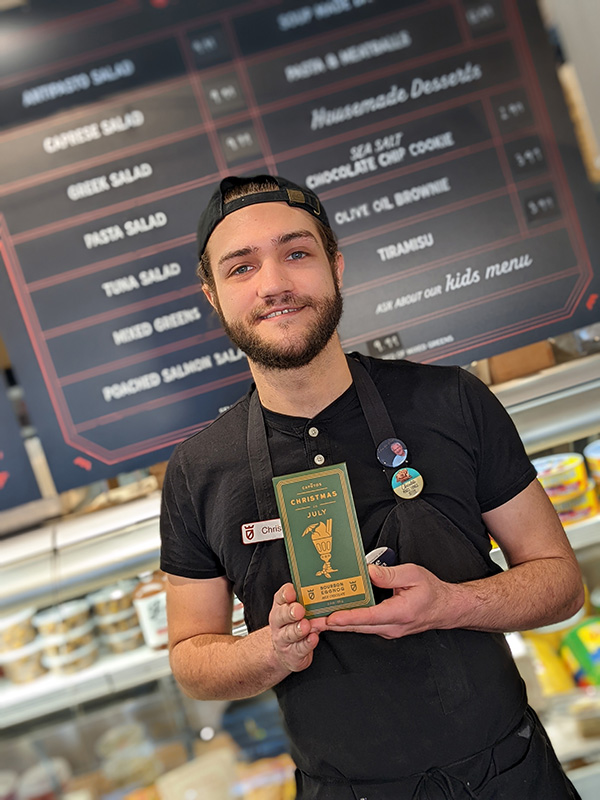 Christian Birch
Downtown Deli Manager
Caputo's Christmas in July by Solstice Chocolate – Christian runs our downtown deli with a huge smile and a generous attitude. His gift is near and dear to our hearts – an eggnog spiced dark milk chocolate bar created by Matt, Yelena, and Solstice Chocolate as a gift to crew members when they couldn't gather during Covid. This small batch bar – made just for Caputo's crew – became so cherished that we had to share it with everyone.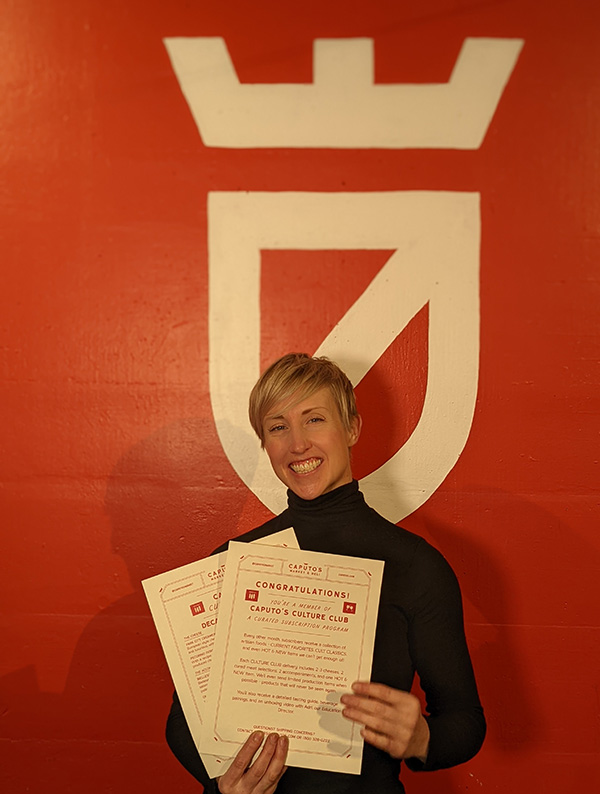 Heather Aagard
Social Media Maven and Merchandising Coordinator
Caputo's Culture Club – Who doesn't want a subscription to fancy cheese, salumi, chocolate, and more?! Heather's the wannabe president of this club full of foodies and friends. Every other month, recipients receive a box of cheese, salumi, accompaniments (including items like chestnut honey, craft chocolate, Matt's fave hazelnut cookies), tasting guides and an unboxing video with our very own Adri.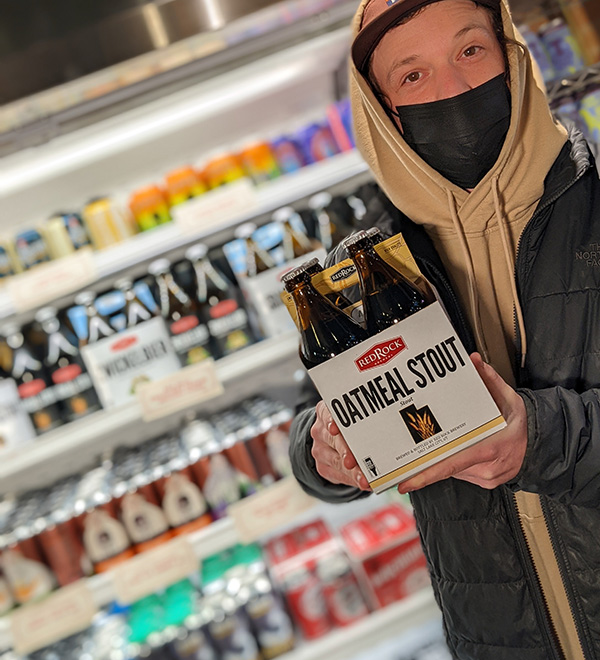 Shaymus Bertagnolli
General badass and our in-house beer expert
Craft Beer from our very own cooler! – Our hero from Malty Monday has a new gig – curating the collection of craft beer for sale in our Downtown market! Grab a cold one for your friends and fam while you shop for artisan cheese, chocolate, and salumi to pair with it. That's our kind of one-stop shopping.