You're still not sure what to give, and you haven't started shopping yet? That's OK, we won't tell a soul. In an effort to inspire your food gifting, here's what some of your favorite faces from Caputo's are giving to their friends and family this year.
Don't see your favorite monger here? Drop by before the holiday—we're open through the afternoon of Christmas Eve—and ask them for their personal recommendations. We're certainly not lacking in opinions around here.
So, here you have it: each of our gift picks for 2019: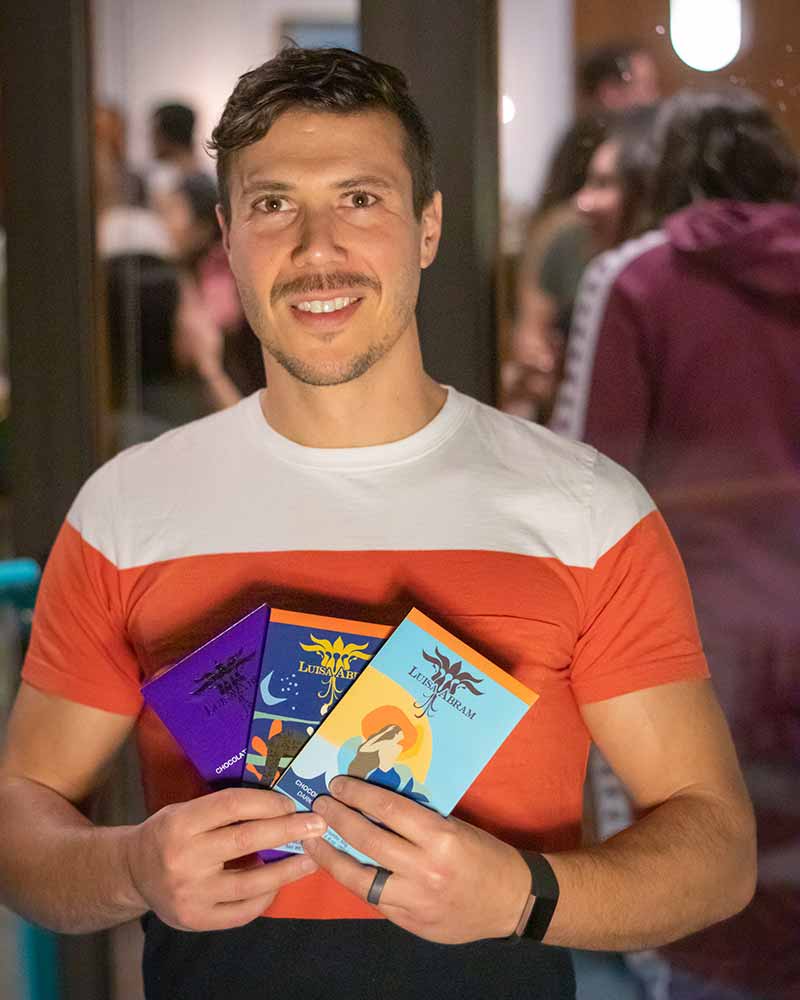 Matt Caputo
President and ultimate boss-man
Luisa Abram Trio – The flavors from Brazil meet the most exciting piece of cacao culture. Newly discovered wild cacao from the depths of the Amazon meet Brazil inclusions, like candied cupuaçu, in these thoughtfully made artisan bars.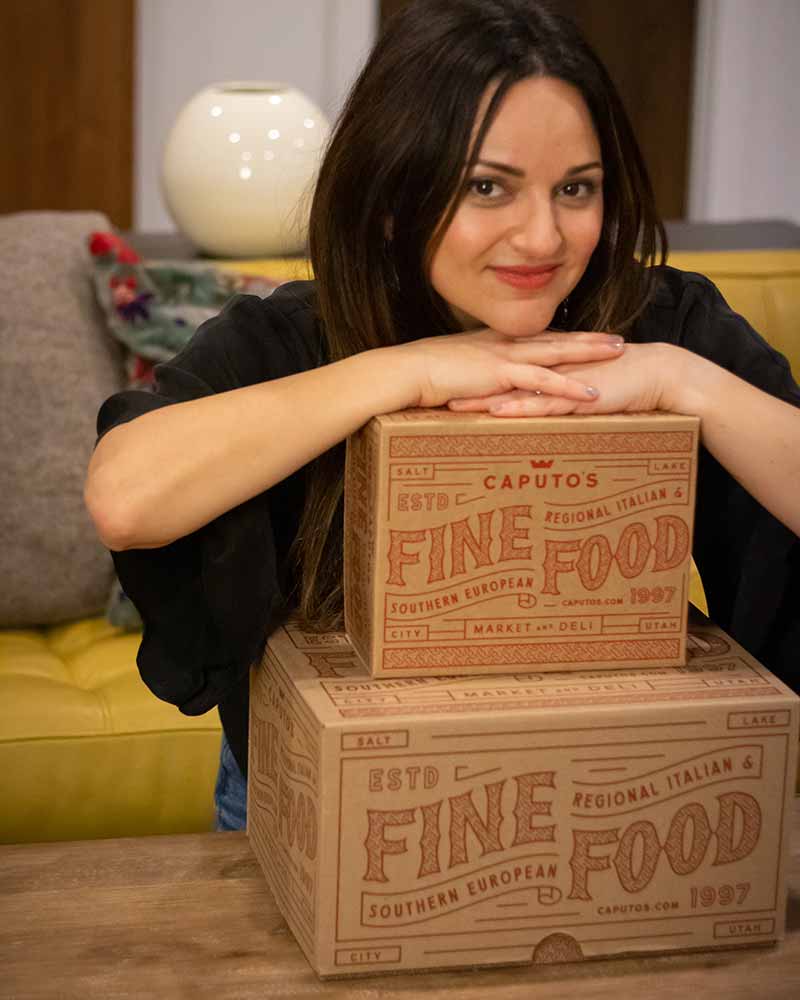 Yelena Caputo
Vice President, and ultimatest boss who oversees said boss-man
Gift Collections – Our gift collections received some serious love before the holiday season this year. Choose from a variety of themes, price points, and flavors. The selection is vast, but the curation is impeccable.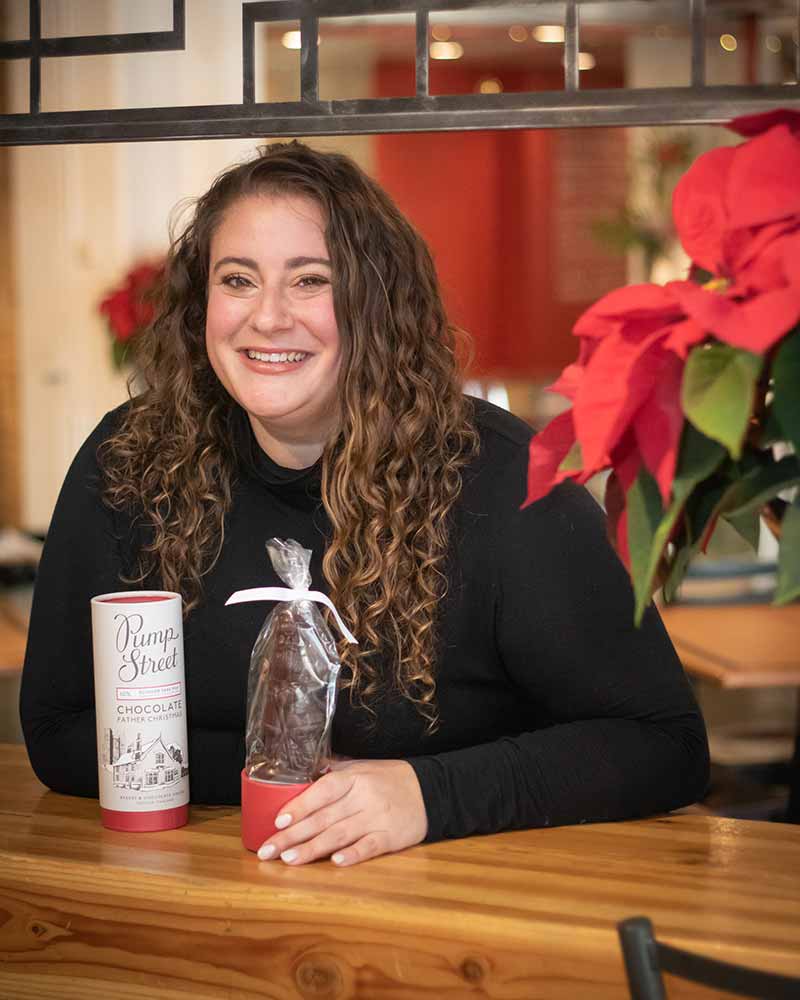 Adri Pachelli
Senior Manager & Director of Education
Pump St Father Christmas – While quickly becoming a Caputo's tradition, these craft chocolate St. Nicks blow the rest out of the water. There's no ho ho ho without a craft chocolate Santa.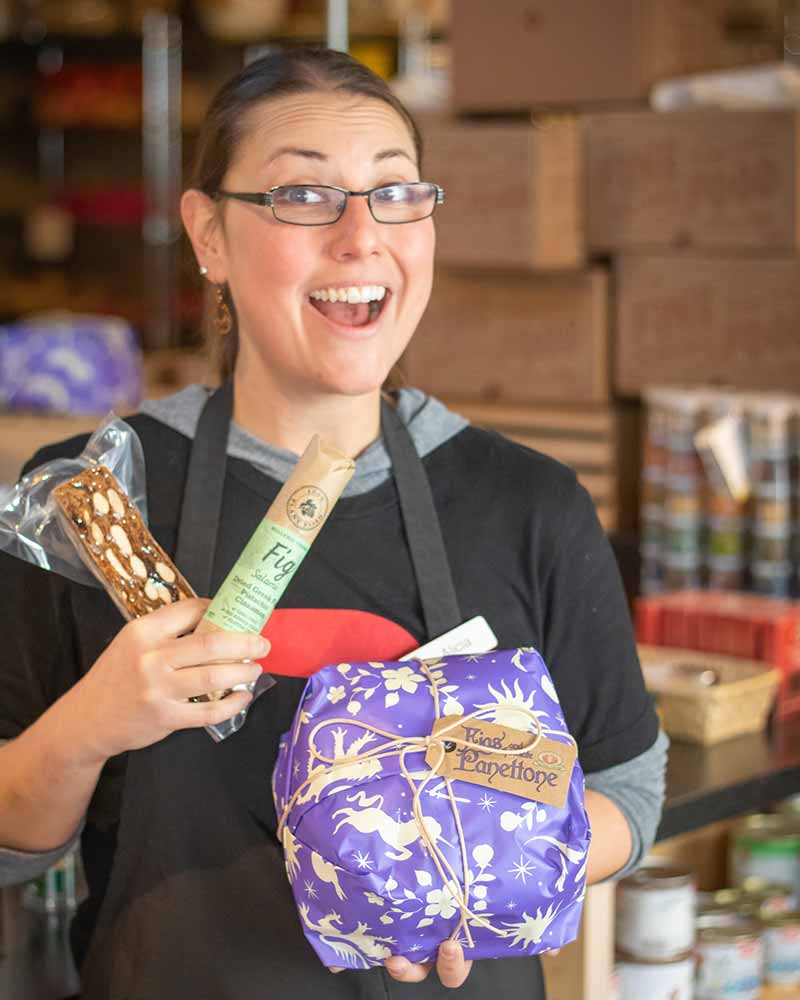 Alicia Konzen
Downtown Market Manager
Go FIGure –  An Alicia original. All things fig, all season, for every sweet indulgence. Fig and chocolate panettone meets fig and marcona almond cake and a vegan fig salami. Tis the season, after all.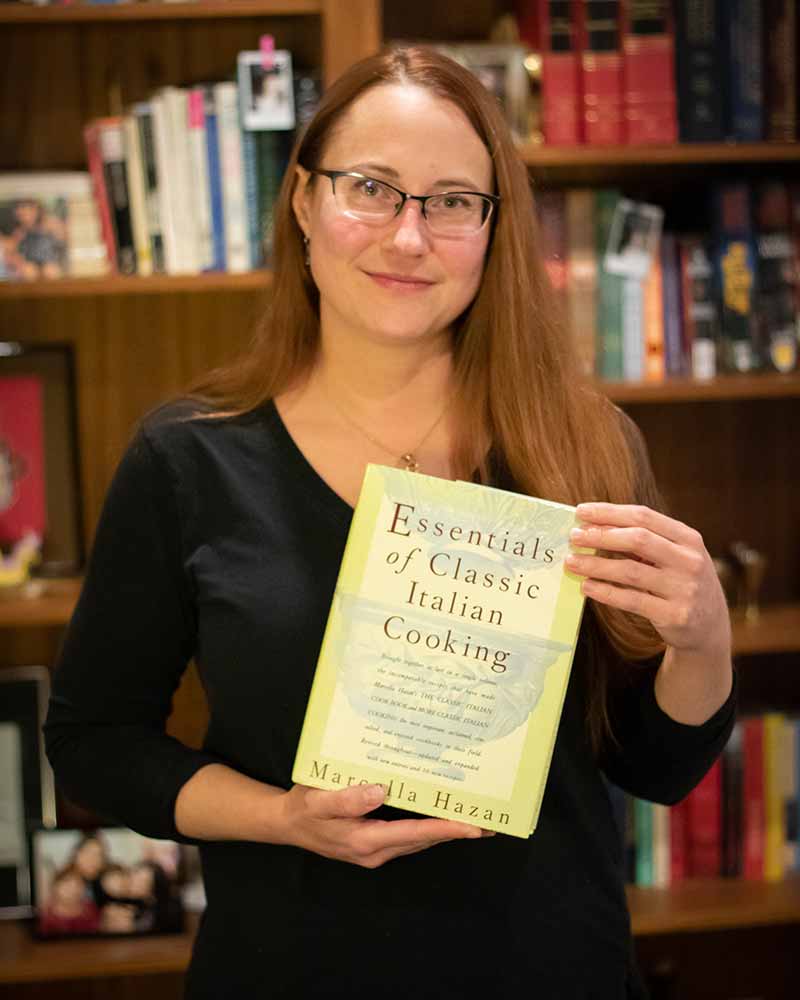 Antonia Horne
Affineuse AKA maker of all tasty things from our Cheese Caves
Marcella Hazan's Essentials of Classic Italian Cooking –  Our cheese empress is gifting the most authentic and authoritative word on Italian cooking. Written by one empress and given by another, we'd only be so lucky to receive this culinary wisdom.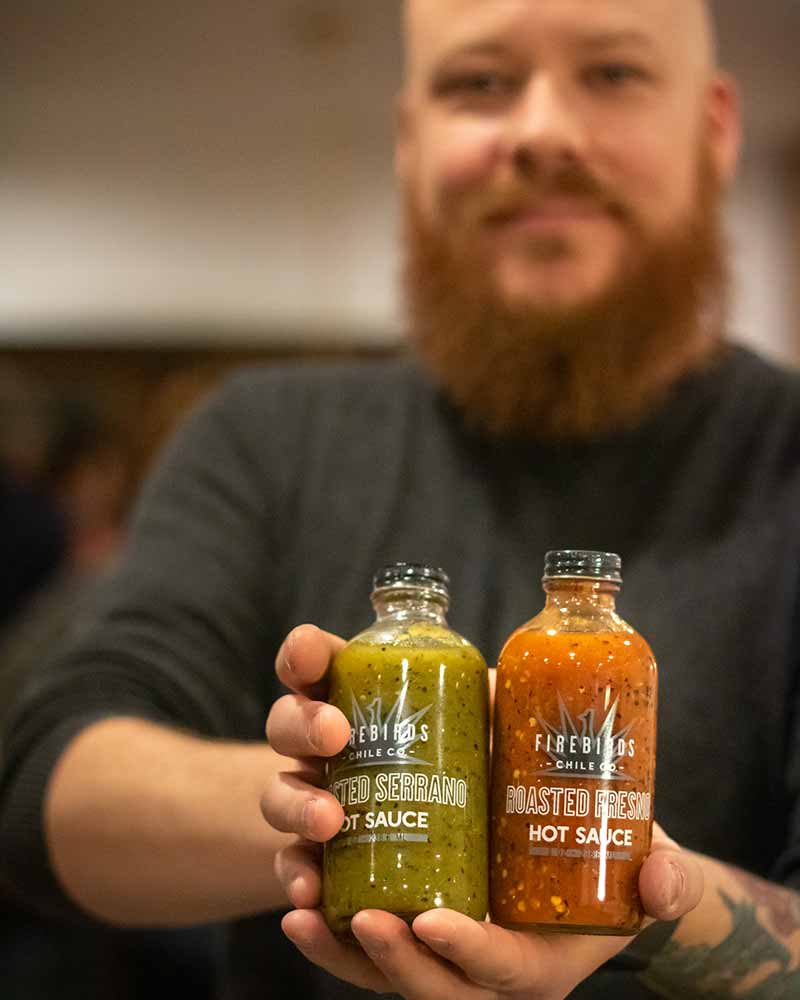 Jamey Chelius
15th & 15th General Manager
High Mesa Chili Co. – Our New Mexican native and fearless 15th leader knows a thing or two about delicious heat. Full flavored fire roasted peppers mingle with some serious heat. World, meet our two new favorites.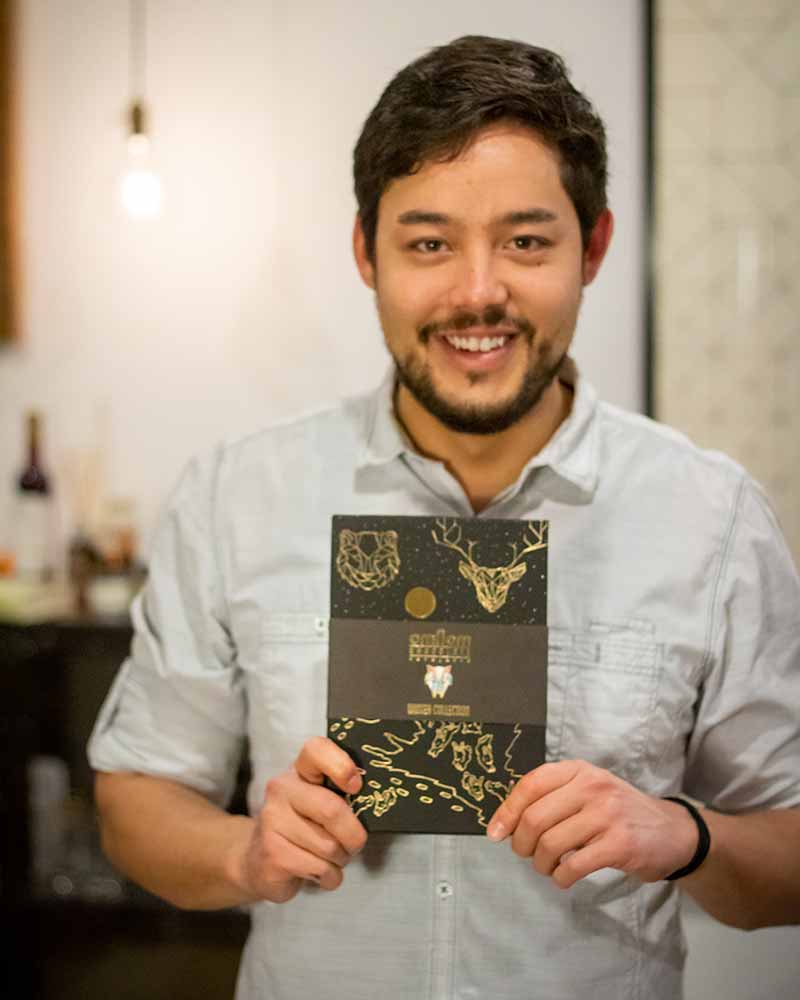 Austin Shimada
Holladay General Manager
OmNom Winter Collection – Iceland comes home with you for Christmas. Three OG holiday bars from the masterminds behind OmNom are packaged into one beautiful gift that requires no wrapping whatsoever. Eat the chocolate, keep the box.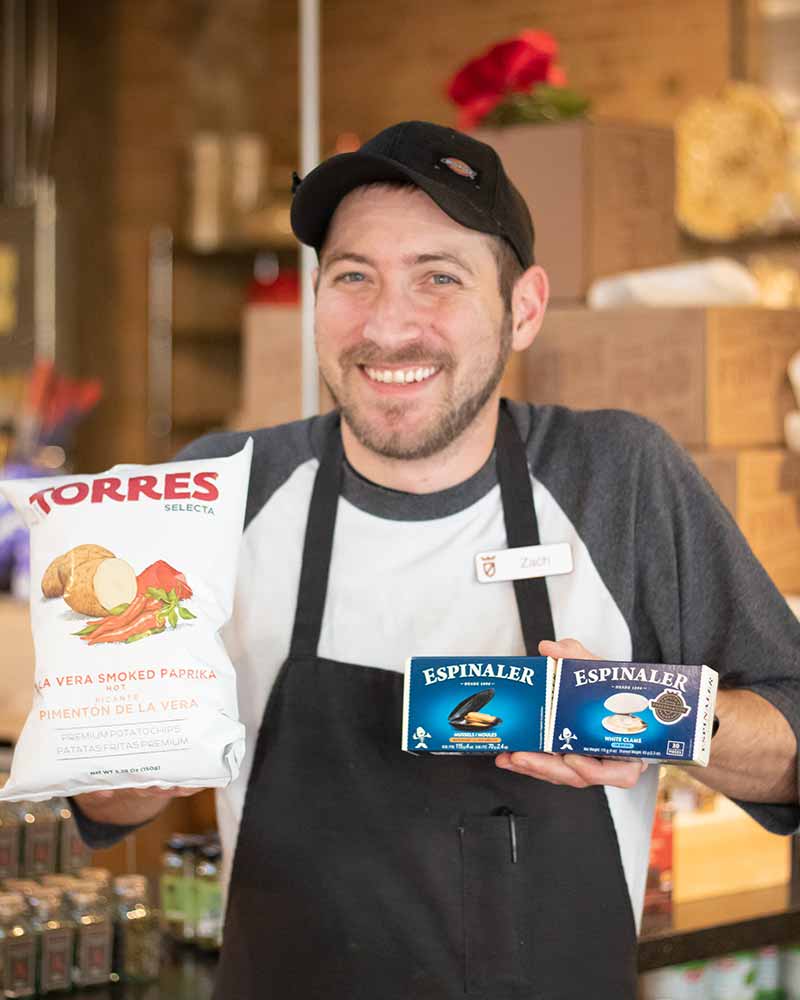 Zach Smith
Downtown Deli Manager
Espinaler Tinned Seafood (and CHIPS!) – Tinned seafood is all the rage around here, and Zach is no stranger to this food revival. He's bringing jolly, briny, delicious cheer to his loved one, plus some seriously addictive chips to munch in between bites of fish.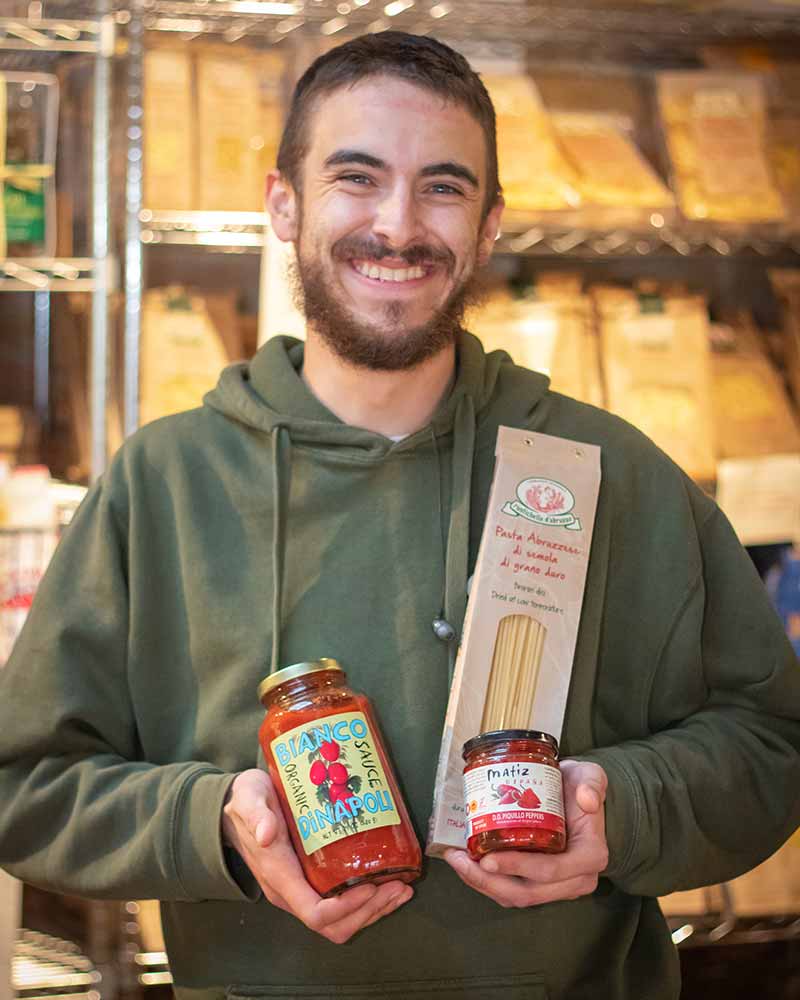 Josh Broadhead
University Deli Manager
Bronze Cut Pasta and Sauce – Give the gift of tradition AND a tasty, quick meal all in one. Read more about bronze cut pasta here and learn why we're so obsessed.